My lilliput 619 over the years has started to dim quite a bit. It went to the point where it was pratically unreadable in all conditions during the day.
So I decided to upgrade. I took out the existing cathode and here's what it looks like. The picture makes the cathode look really bright but it's not! PARTS of the darn thing is burned OUT! I guess after years and years of abuse from being in the extreme conditions of the car, it just couldn't withstand it any longer.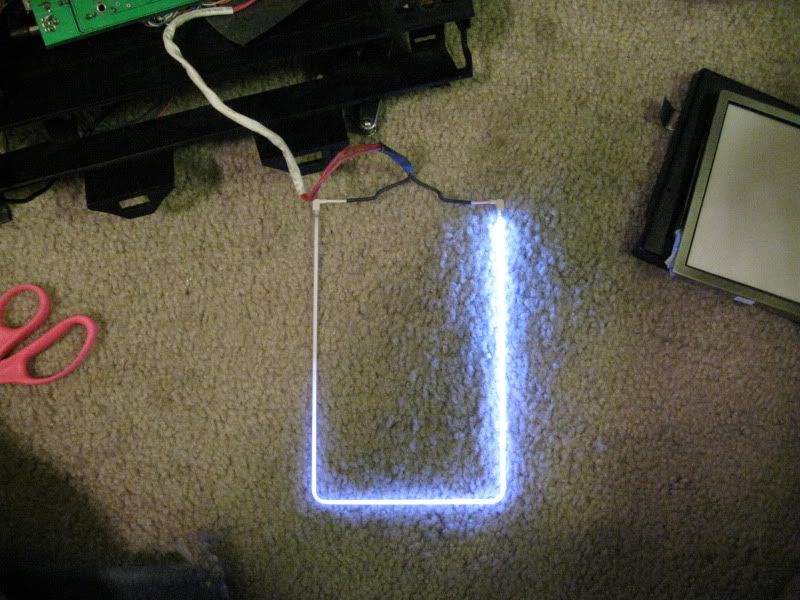 I got this LEDs strip from superbrightled. It is about the same width as our LCD panel.
http://superbrightleds.com/specs/FLS.htm
About 1200 mcd/2, should be a huge improvement.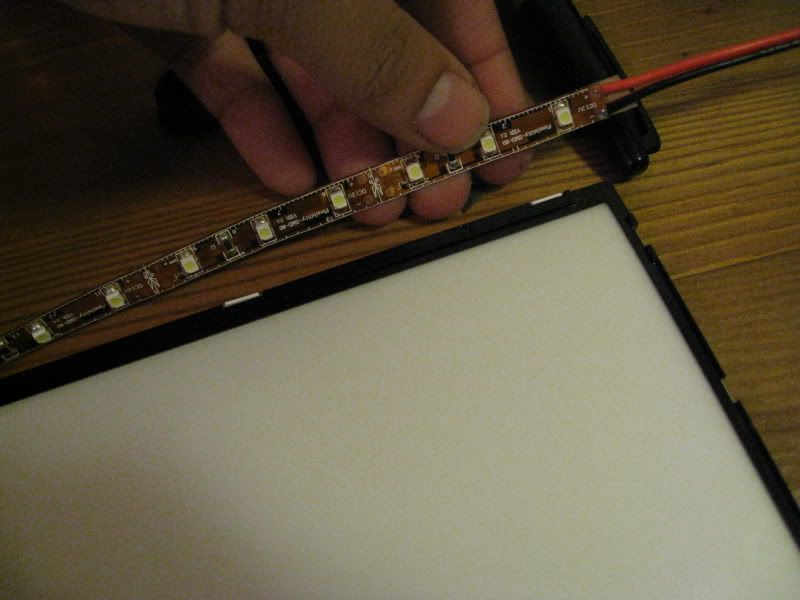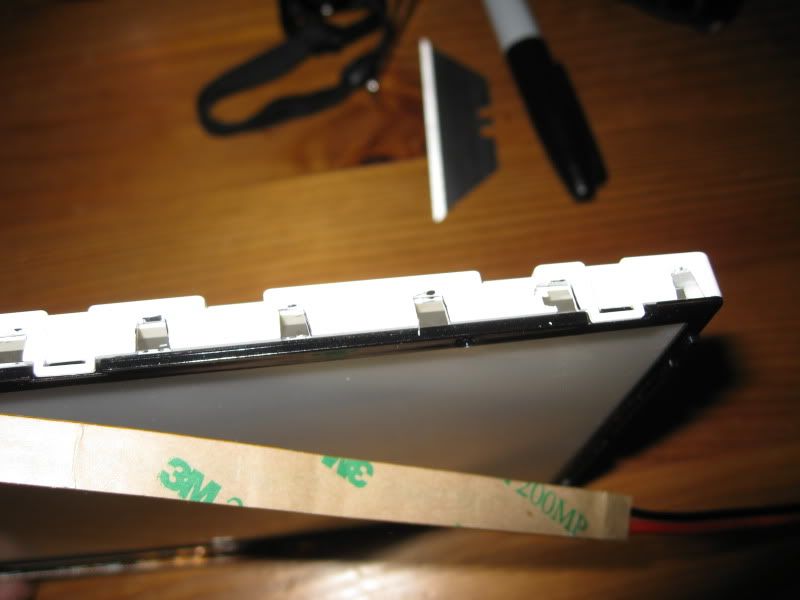 I removed everything, then started cutting holes in the plastic frame and the white liner. The holes are just big enough to have the LED part of the strip to stick in. This will also allow the LED to remain flush and allow me to utilize the metal frame to secure the led in place without any glue or tape.
I didnt take any before pictures but here's the after.
Without LCD.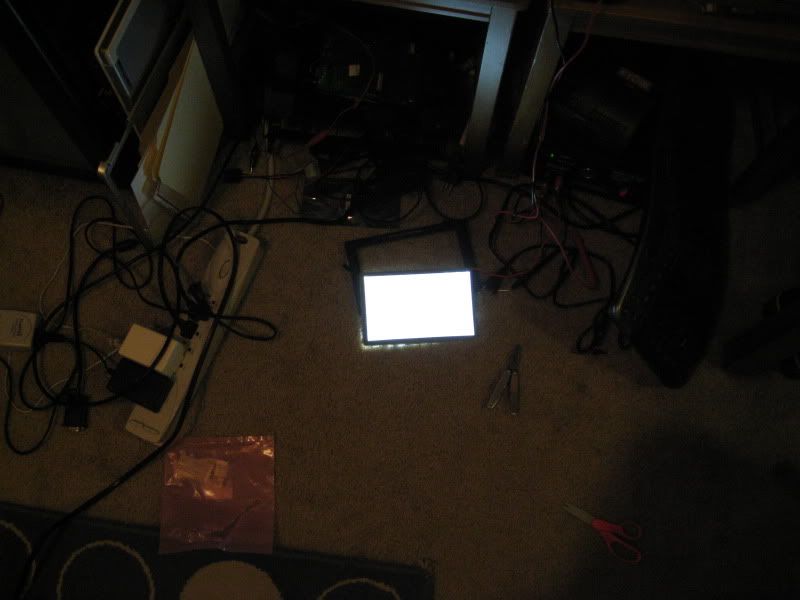 Uniform light? or Bleeds: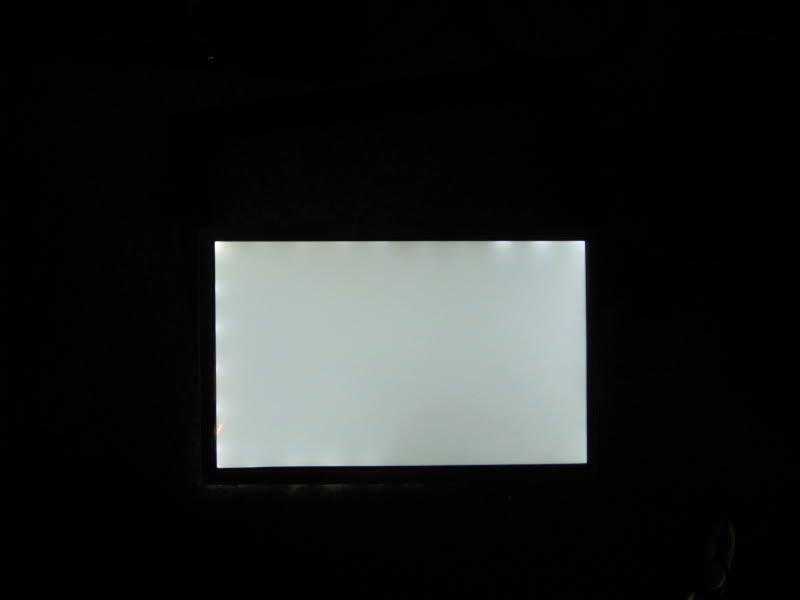 As you can see the light is slightly not uniform. However, it's very minimal. You'll barely notice it during normal operations at night or during the day. You only see it when the screen is all black and it's not even all that bad!
With LCD.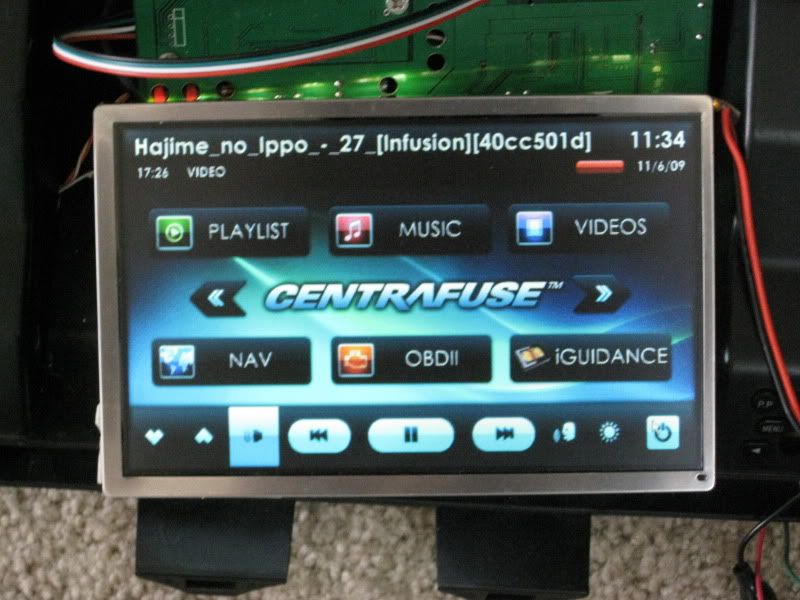 Talk about a significant improvement!
Now, to adjust the brightness for night viewing. It's will be just too bright at night. There's 2 options to adjust the brightness of LEDS. First is to lower the voltage. Which will do fine in most cases but there's a limit to how low you can go. If you go out of the operating voltage, you will get nothing. The second option is to use a controller and drive the led with pulse. You might even increase the brightness in the process.
http://www.ledsmagazine.com/news/5/5/11
.
They sell controllers to do this or you may create your own custom microcontroller device (which I may just do) but that will be later.
What do ya think?