Hi!
I've swapped cars, the new one is a Porsche 911 (996) Carrera 2. Since most threads are useless (ok, not useless, but more fun!) with pics, here goes:
So, it's actually got the big stereo option with navigation (which now is old and quite frankly: crap), telephone, big screen, CD-changer and optional amp in the bac... Sorry, in the front:
Didn't have a better picture of the dash so I stole this one as it looks mostly the same: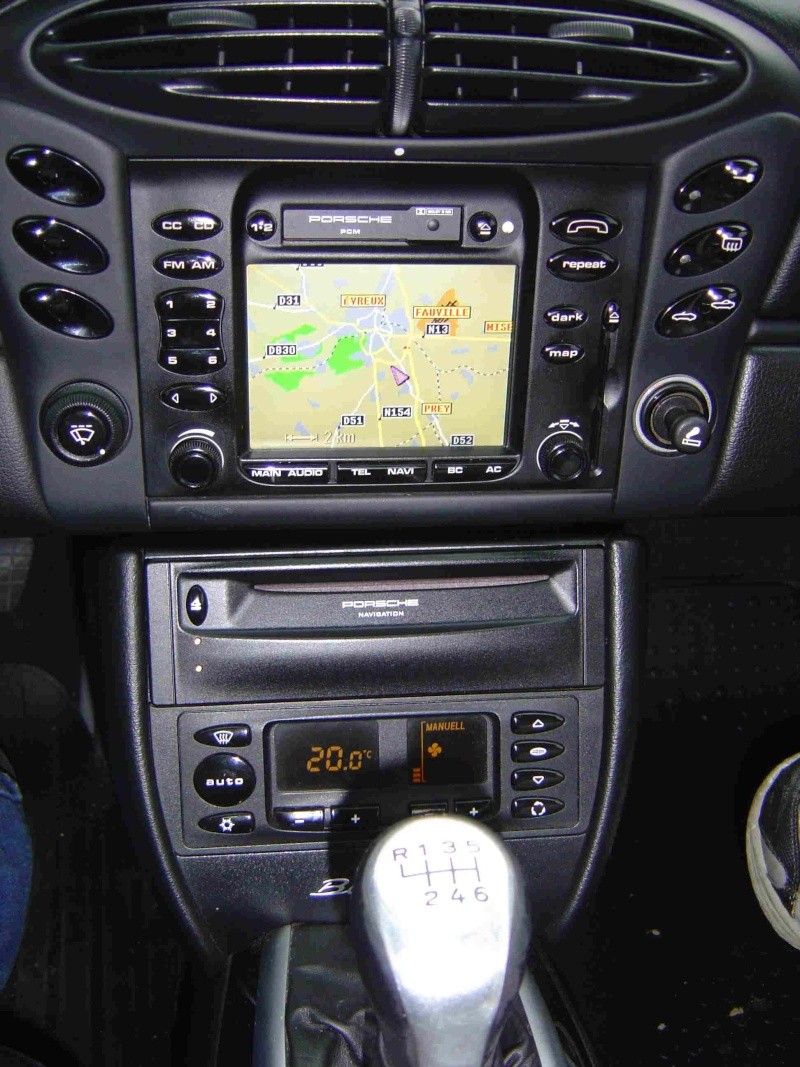 Still got my Centrafuse-based carputer laying around, all it needs is a screen. If I remove the old unit I've got a width of 18,7 cm to play with. I ordered this double-din conversion kit just to get the plastic frame which should help integrate the new screen nicely:
I am open for some Dremel handy-work to get an even wider screen than double-din in there.
As you should know by now, size matters. My hope is to get an 8 inch 4:3 screen in there. With so much horizontal space widescreen would be a waste. Also, screen sun-readability and user comfort is also welcome so if I could add capacitive touch as well I'd be set.
I did a bit of googling and ebaying to find the bits I need but I still haven't found what I'm looking for. (extra kudos if you're a fan
)
Parhaps you mp3car-geniouses know of bits that would get me close to this goal or actually know of a capacitive 8 inch screen that would make me and my Porsche very happy. In advance, thanx!