I am looking at interfacing an LCD screen with this device:
http://www.dansdata.com/twintv.htm
Which is a Famous Technology Twin TV storage device. There are many reasons I have chosen this device, but not enough time to go into them now. I will be using this device to play MP3s and far less frequently video.
I am intrigued by the Lilliput offerings because they are fully built rather than something like a Unipac screen which would require some sort of mounting in the car. I want the screen to be somewhat removable so I can use an AC adapter to play files from the Twin TV whilst outside of the car and with no TV.
I have spied the following screen which I think would be an ok unit for what I need.
http://cgi.ebay.com/ws/eBayISAPI.dll...category=14946
But the screen must be able to display the following sort of screen in a readable way so I can browse the Twin TV.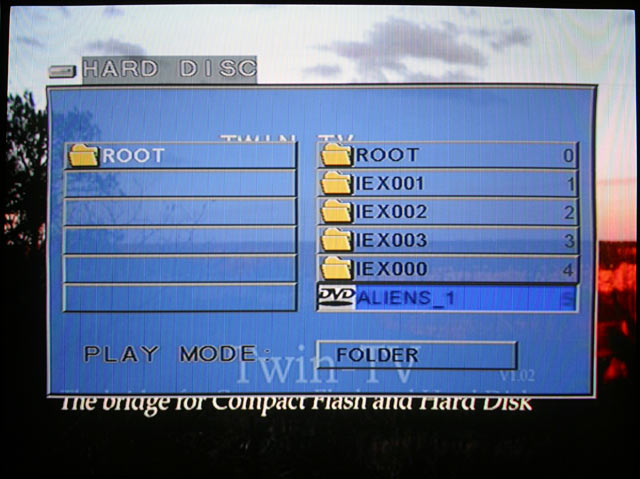 So is the above screen ok for this application in your opinion? I know that a VGA compatible LCD would produce more accurate results but I don't have a VGA port on the Twin TV nor do I really have the cash.
Besides if the car gets broken into I don't want to lose too much in one swoop!
By the way the above eBay screen mentioned is a
Lilliput 229GL-72N
just incase the auction disappears for some reason.
Does anyone have one of these? Any comments?
Thanks,
Simon