In-dash:
Benefits:
- can be hidden away
- can appear to be a standard HU (less attractive to thieves)
- some display time when screen is off
Disadvantages:
- can restrict access to controls behind (how easy is it to access these?)
Permantly mounted:
Benefits:
- always there (no pull out)
Disadvantages:
- can't hide it
I'm still in the planning stages of a car PC, and I was initially thinking of getting the in-dash variety, mainly because it is easier and can be hidden. But I could instead remove the HU and storage thing below it and mount the screen there (see pic):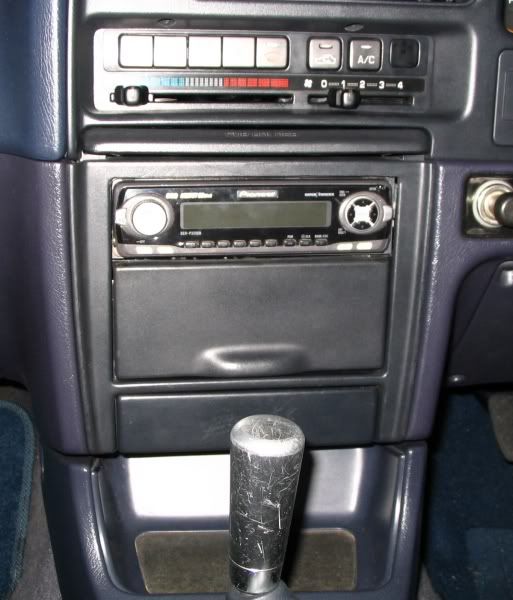 Is it a security risk having the screen permanently showing? (Has anyone had an in-dash screen stolen??) Has anyone had trouble with the police about the screen being visible to the driver (in-dash ones can be closed)? Are controls behind in-dash units annoying to access?
Discuss.
Also, motorised in-dash: yay or nay?