First off is this really only 166 USD??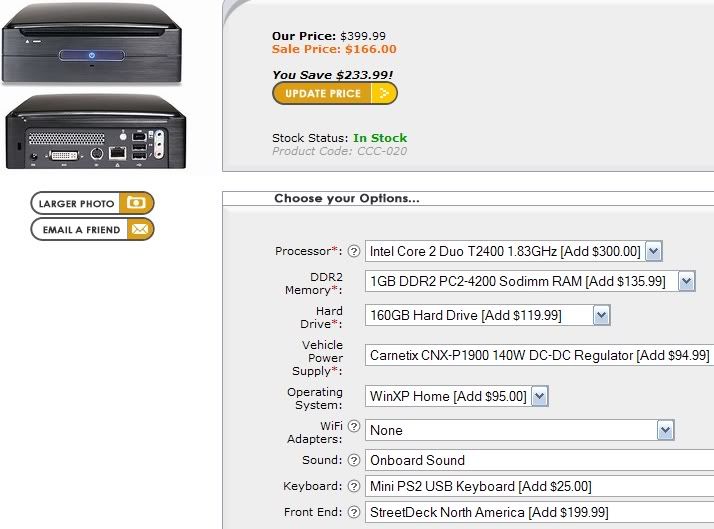 Second this is missing a cd/dvd drive, other than that whats wrong with this system?? I can afford this even at the 399 Price. But would like to know the pros and cons of this.
Thanks,
Chad
PS Is there a site that showes the dimentions (spelling?) of areas in cars??? Like how wide the CD area is in a 2000 honda civic ex or the sizes for my trunk? or how much room is under the seat. oooooooooor do I gotta do it by hand?