I am thinking of putting a CarPC in my 2008 GTI, but I have some pretty specific goals. I want to maintain the OEM look of the interior, I want ample space for my 70 GB of music, and I want to display an electronic Boost Gauge on the screen (as VW didn't include one on the car, even though its a turbo from the factory).
I came up with this concept for how I would want the home screen to look on the frontend: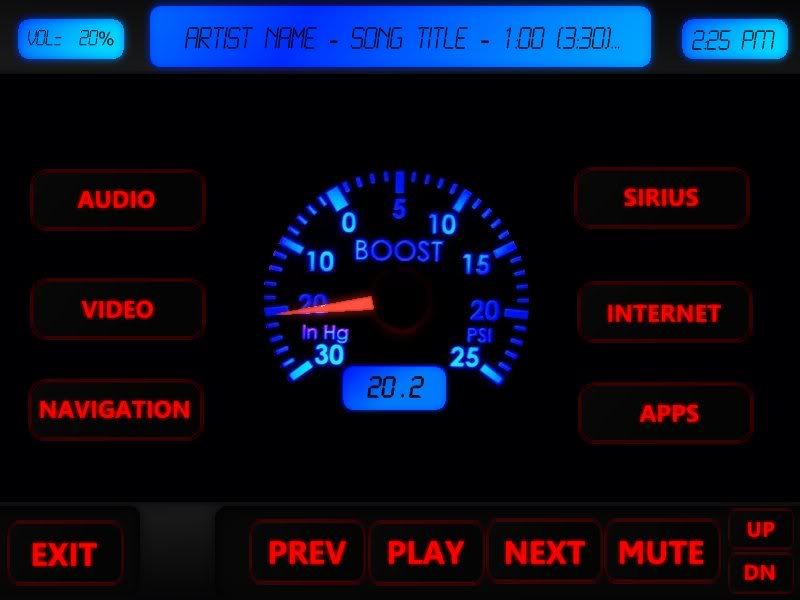 Is it possible to have an active gauge like this embedded within the main menu of the frontend? Which Front End do you guys recommend I work with?
Please excuse the rudimentary design of the concept, I made it on Paint.net in about 45 minutes, just to jot down some ideas. I would appreciate any suggestions though.
To give you an idea of how the car's interior looks, and the inspiration for the design you check
this
out.
Thanks