Looking for some advice on how to start my new project. I'm a new Honda owner and would like to do some basic audio/video customizations.
Basically, what I want to do is:
1. Install a 7" touch screen in the place of the stock radio.
2. Mount an aftermarket head unit in a 3rd DIN below the screen.
3. Convert a Fujitsu laptop into a CarPC and connect to screen.
4. Install an amplifier + 12" inch subwoofers in the trunk.
I have the head unit, the laptop, the subs, and amp -- so I'm guessing I still need to find a 7" touch screen, an external power supply for the laptop (or does the laptop even need an external power supply?), a wiring harness for the new head unit, a 3rd DIN mounting kit, and possibly a mounting kit to hold in the touch screen (or do I even need this?).
A stumbled across a pic of what the 3rd DIN kit looks like, but I am having trouble locating one for sale online. Do they make them for the '02 Accord? Here's what it looks like when installed...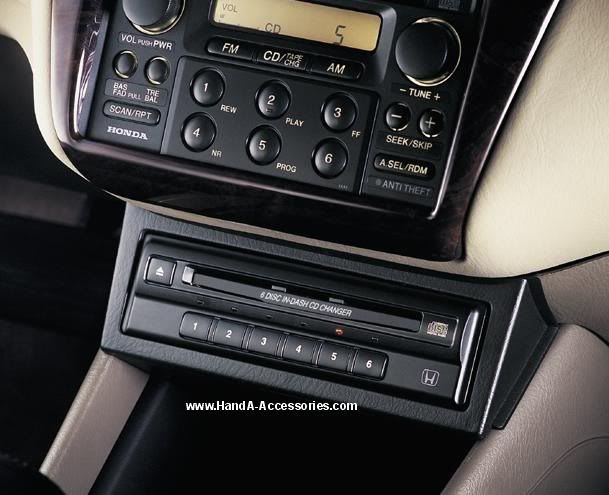 To get PC audio on my speaker system would I just connect the laptop audio-out port to a RCA converter and connect the RCA cables to the AUX input on the head unit? -- Or am I missing a step somewhere in between?
And what kind of screens do you guys recommend? I wish I could use the 12" touch screen off my laptop but it wouldn't fit! So I guess I just need something that works decent enough and is inexpensive.
If you guys offer me a little help I would be more than willing to write up a nice tutorial with many pics so that all the newbs after me have a decent starting point... Thanks!