Hello everyone. As you can see I'm brand new here and this is my first post. Probably the last as well. Since practicaly everything related to carputers has already been covered, I don't see any need to ask questions. And I don't want to be flamed for not using
I have a complete PC already from old parts laying around, I just need the accessories to make it work in the car and do the things I want.
What I have:
Celeron 2.4 (will underclock a little)
Foxconn 648FX4MR-ES mobo
Matrox 32MB VC
2x128 Kingston PC2700
endless supply of cables/fans/etc
Stuff I need (to get started. There's a bunch of small stuff that I'll come across along the way):
Opus 150w
7" Xenarc Gain 700TSV TS (almost have, bidding now)
140/80 amp alternator for the car. It has a 63 amp in there now and it can't even run a laptop without killing the battery.
Here is the car: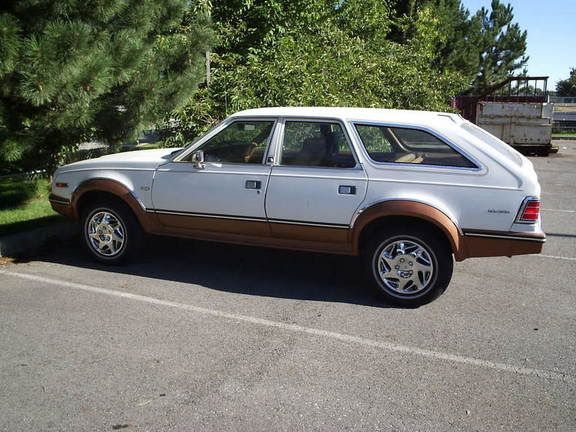 It's an 85 AMC Eagle. Don't knock it, I would take it over any Honda any day. (You should see the one I just parked with a blown engine. Same car, but lifted 6" with 30" tires. I will do the same to this one.)
Any comments welcome.