I've got myself a 1992 Mustang GT and its a beast - well...when it runs haha
I've always wanted to fit a custom car pc in a car and this is the perfect car to do it.
My goals are:
1. Music Player incl. XM
2. GPS
3. Backup Camera
4. Slot Loading DVD
5. Whatever else springs to mind when I'm putting it together
The screen will be held in place with a double DIN adapter like this:
Screen will be a lilliput 7" touch screen in a double DIN enclosure
XM is through a XM-PCR 1000: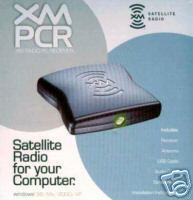 Backup camera I've had in my possession for about five years and should plug straight into the lilliput - need some details on that though
Slot loading DVD will be in a custom fabbed enclosure and I'm not sure yet where it's going or if I really need it seeing as everything can be played off USB these days.
I'm planning on mounting the motherboard in the trunk area and running cables up front.
Any thoughts on this?
Thanks all