The OBD-II UART Adapter for Arduino works as a data bridge between vehicle's
OBD-II
port and the serial UART of Arduino, used for reading out data such as speed or engine RPM from car's ECU computer. With dedicated Arduino library, it is extremely simple to perform a readout on Arduino. The adapter embeds a MPU-6050 accelerometer/gyro/temperature sensor module inside with I2C interface. The
accelerometer
can be used for measuring a car's acceleration and steering G-force. The
gyroscope
can be used for measuing car's orientation without GPS.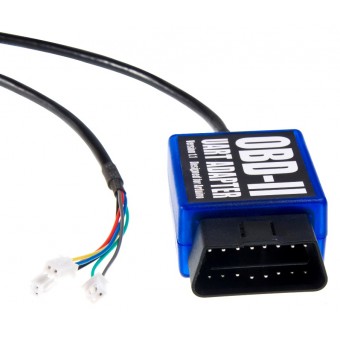 Besides providing OBD-II data access, it also outpus DC 5V power supply (converted and regulated from OBD-II port) for Arduino and the attached devices.
The adapter has a standard OBD-II connector which can be plugged and locked in the OBD-II port usually under the dashboard of your car. A cable comes out from the adapter and splits into 3 connectors at the end, which are power connector (VCC/GND), OBD-II data connector (Rx/Tx) and I2C sensor connector (SDA/SCL). They can be connected to Arduino with onboard breakout pins or breakout shield. Your Arduino device will look tidy in car with only one connected cable.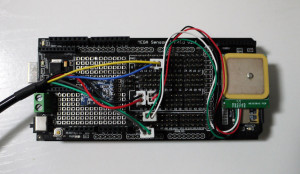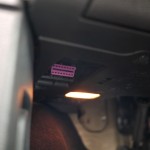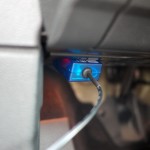 Links