I have been wanting to test my setup but can't until I have the KVMP switches powered on external power.
In the past I had two different devices brought to my attention.
The first is this one. Its a 12V to 5V step down regulator. What I like about this one is that for my install I will only need one. Its rated at 20A and I need 16A.
http://www.current-logic.com/shop/in...products_id=14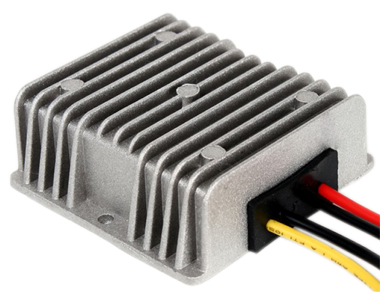 Then there is a switching regulator.
http://www.jameco.com/webapp/wcs/sto...0001_212549_-1
Now my understanding is that the step down regulator lowers the voltage in the form of heat. Are there any other disadvantages to it? How is reliability? A thing I do like is that I would only need one of these and its only about 39.99 after shipping.
As far as the switching regulator, it puts out less amps, so I would have to buy 2 of them, which is more expense. I wonder though if the switching regulator is better then the step down regulator.
So I guess the question is, which is better?