Ok so here's what I'm planning to install.
Samsung Galaxy Tablet 10.1 with the
Media Tab
(HDMI Port Out)
Gefen HDMI to Composite Scaler
Gefen Coax digital to Toslink converter
I'm processing sound through an Audison Bit One (which needs analog for set up, and I can go to digital or optical after that for sound. I'm hearing there are problems with the coax digital input on the Bit One so I'm choosing toslink through the converter.)
This is all going into my car along with my audio system. I'm still researching the voltage requirements for the Galaxy charger, I've heard 19v, 5v and 2v (big differences). So that's remained to be seen.
The two Gefen Modules are both 5v DC power inputs. Same barrel connector sizes.
I need something that will power these units.
I was looking at the M2-ATX, and even made a little diagram for the wiring: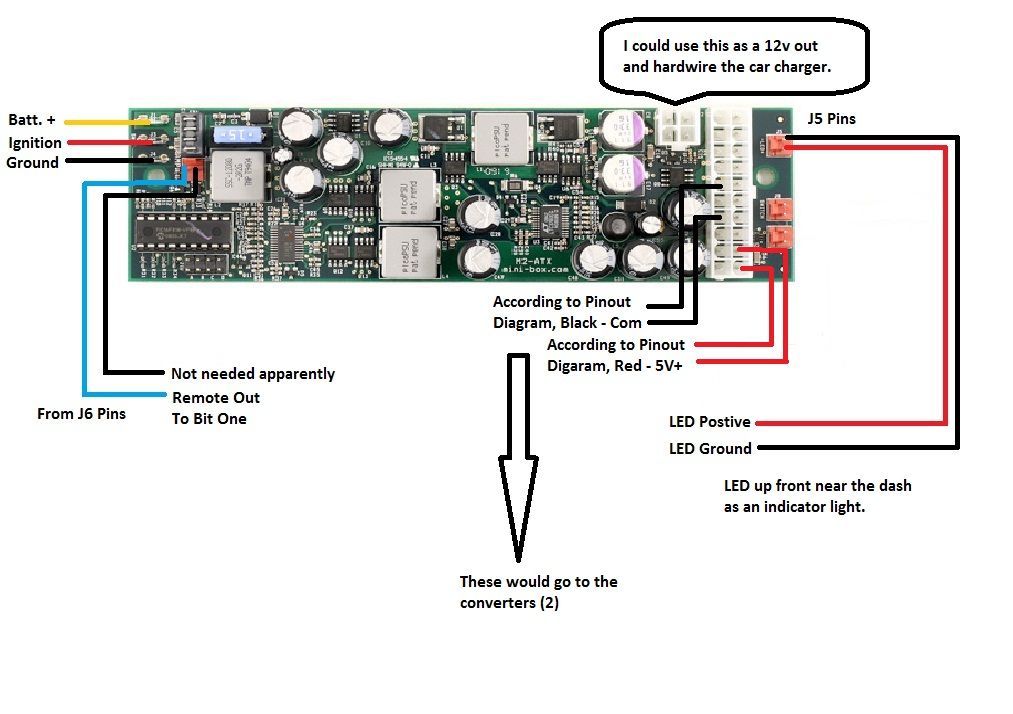 Not sure if this is correct or not.
I'm also open to other suggestions. If you all need more info let me know I'll be happy to give you what info I have.
This is really my last hang up to getting this going. I need to figure out this power situation so I can move forward! Bought the tablet today and will be ready to buy the rest of the components this weekend. Thanks for any help!