I'm having issues using the uSDC in my car. Here's the situation...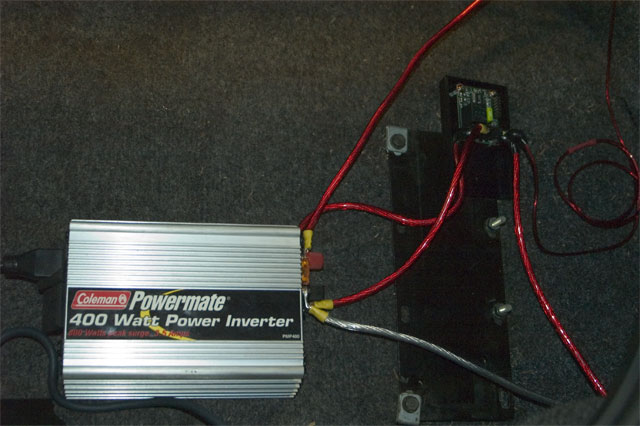 Battery +12v goes straight into the uSDC with 10 gauge wire on the right. Accy +12 comes in to the uSDC with 18 gauge wire, and provides voltage when key is in ON or ACCY mode (no voltage during crank). Ground goes from uSDC to the inverter's GND connector, then into a ground point of the vehicle, all 10 gauge. VOut of the uSDC goes to the +12 of the inverter with 10 Gauge wire - the other 10 gauge going from the positive pole of the inverter is fed to a Xenarc 700TSV LCD touchscreen. Nothing is connected to the pin header of the uSDC.
When I turn on the car, with the inverter off, the uSDC appears to behave normally - that is, it provides power for the screen, and when the car is turned off, delays for a while before cutting power. Voltage at VOut is a solid at ~12.4 Volts.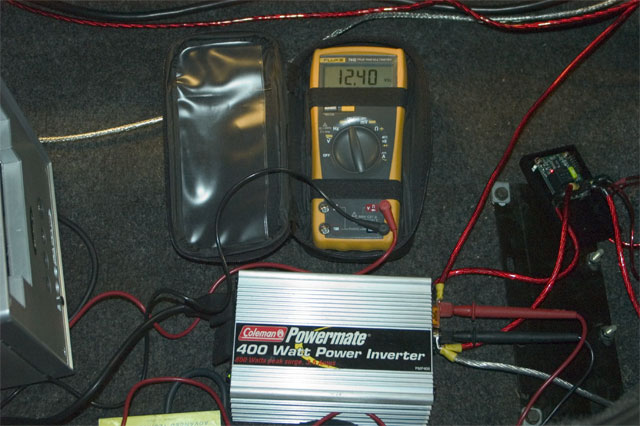 However, when I power on the inverter, voltage at VOut drops to 11.8V, and the Shuttle XPC conencted to the inverter attempts to boot, but reboots every 30 or so seconds. The relay constantly clicks at about 1HZ. When the car is turned off, instead of delaying before power-off, the uSDC cuts power almost immediately. The LED on the uSDC is on solid, but will flash a few times when I power up the inverter..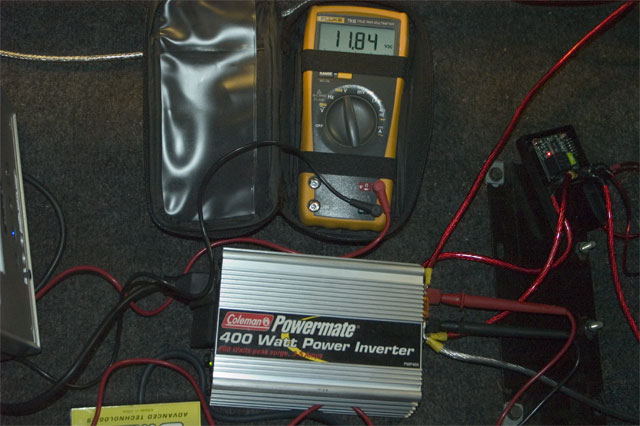 Here's a video of the failure mode described - i turn on the car, voltage looks good, manually power on the inverter, voltage drops, power on pc, turn off car, uSDC shuts down too quick.
http://logarhythm.net/usdc/usdc.mp4
I had the same wiring setup in the cabin last week, with what I think would be a way better ground, and had the same failure mode. Is this indicative of a bad ground or other connection? Prior to the shuttle i was using a Mocha PC, which died immediately after the install of the uSDC. Dunno if that's related, but I do know that it worked fine when the inverter was connected directly to the battery without the uSDC. Now its a worthless brick, but i've moved past a proprietary form facter and have resolved to install the PC in the trunk instead of the glovebox. Please help me finish my project, I'm going on a trip this weekend and would love to have this working!
-Josh