Hey All,
Your prayers are about to be answered.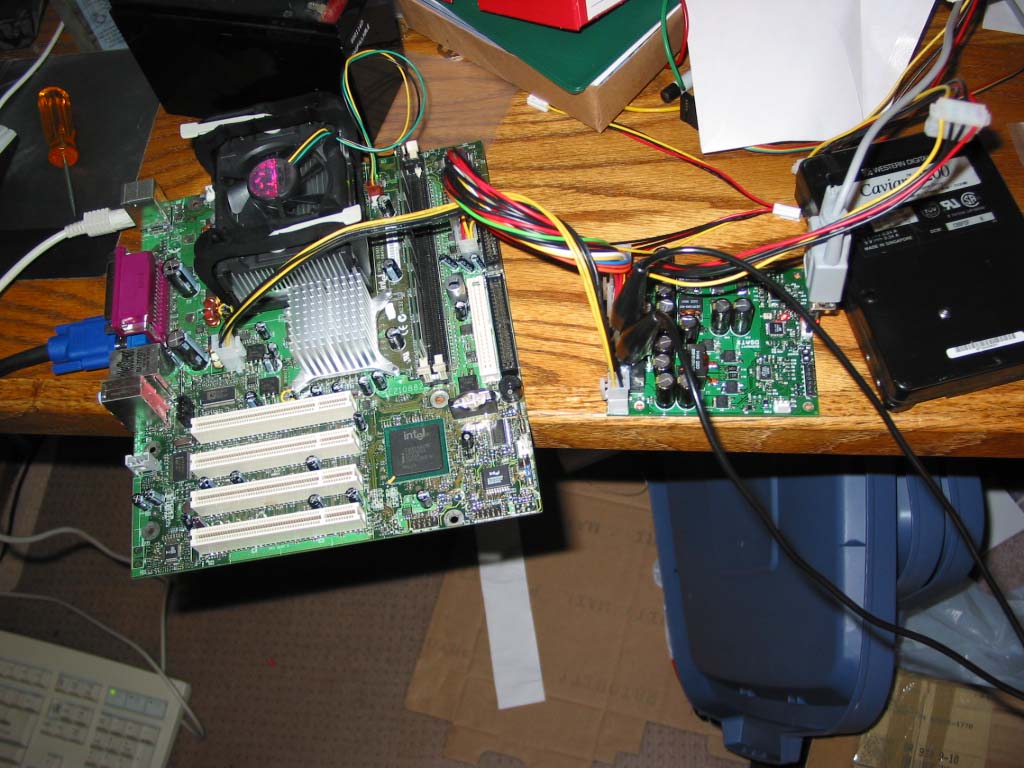 Here your looking at the new DSATX Durawatt power supply from Mpegbox.com
This power supply has the following specs:
8-16 volts in
12V @ 11 Amps
5V @ 11 Amps
3.3V @ 10 Amps
5VSB @ 1.5 Amps
-12V @ 0.15 Amps
I am going to call it a 220 watt DC-DC power supply.
Here it is powering a P4 motherboard and hard drive with an 8 volt input:
Here is the P4 motherboard on the BIOS and my Main PC on the right, it is connected to the power supply with hyper terminal: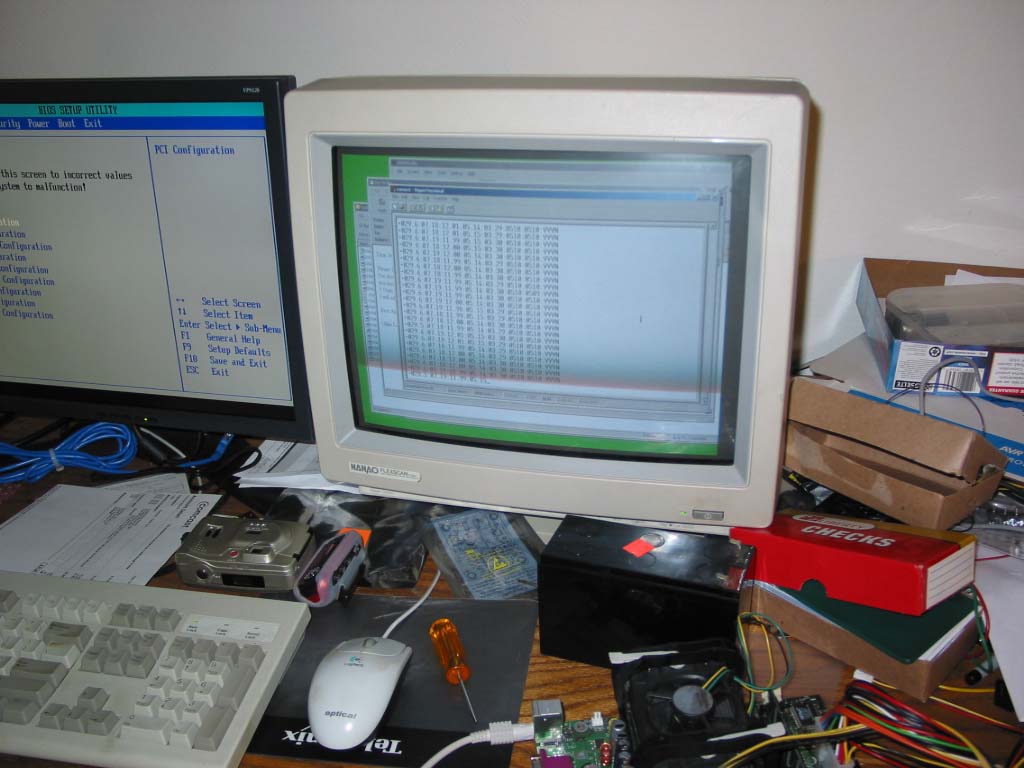 Here is what the power supply is currently spitting out of the serial port every 100 ms: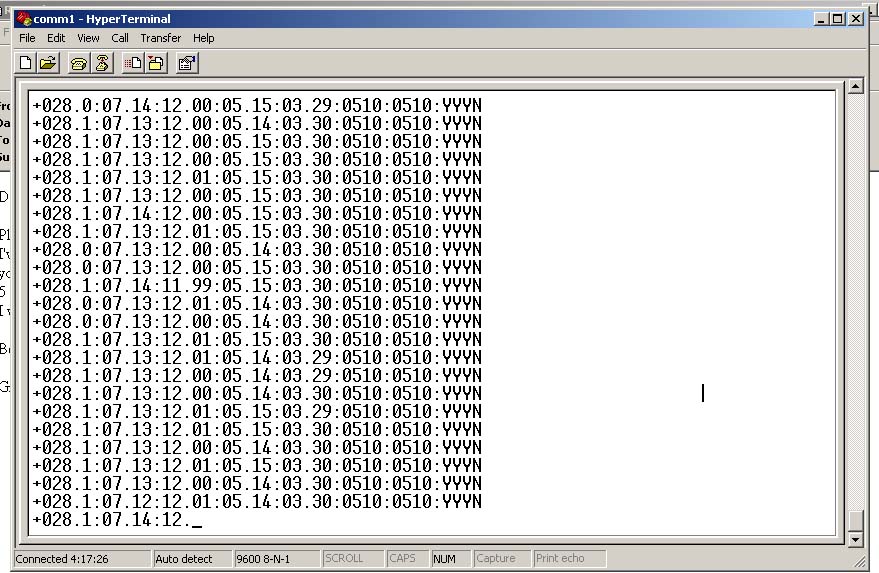 Basically this is as follows
Temp in Degrees C : Input voltage : 12 volt rail : 5Volt rail : 3.3Volt Rail : Pot1 : Pot2 and the YYYN means all the rails are within 5% except for the input which is 7.14 volts (and powering a P4 by the way...)
This power supply is very very efficient, has a very beefy 12 volt rail, and will have by far the best serial port diagnostic and programmable shutdown controller on the market.
Any takers? :-)
-Jeff