hello all
,
Here's the senario.. I have a CARPC setup using an inverter which has a switch that i have re-wired to a 555 timer circuit that i made...
Basically.. my idea is...
the computer turns off when the key is removed.. (fake UPS tricks it into thinking its out of battery and begins hibernating).. this takes usually 10 seconds.. and sometimes as long as 16 seconds.. so i thought id make a timer to CUT the inverter after 30 seconds so my battery stays fine.
now.. it all works perfectly when u trigger the timer to start counting (when it receives 12 volts from the ACC+ line).. however if you have the car on for longer then the timer period (30 seconds).. as soon as the key is removed it cuts the circuit and doesnt give time for a normal shutdown.
My dilema is:
i need something to either pulse +12v only when the key is switched off..
or somehow modify the timer so it beggins counting when 12 volts is removed from it..........
Heres where i got the idea for the timer..
http://www.eleinmec.com/article.asp?4
And this is the circuit i used:

Here is how the timer is triggered according to that circuit: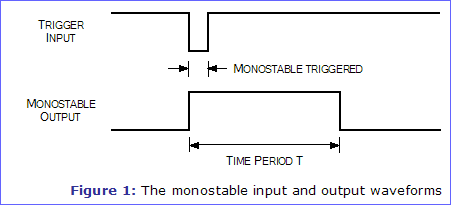 see how it starts timing on the leading edge.. i need it to start on the falling edge?.. any ideas??
thanks alot!
Tony.