When a thread is created on the mp3car server it will dynamically be displayed in three areas:
1.Home page:
2.New thread in the mp3car technical forum root: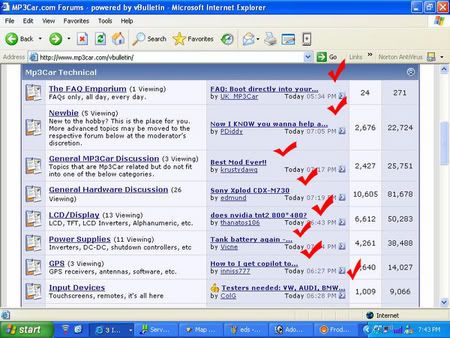 3.If the user hits "new post" :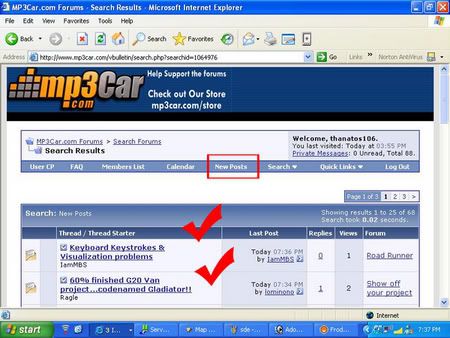 So if you create duplicate threads in different forums, people like me (that doesn't do **** all day
) can't help you out...
Why??? you may ask yourself...
Because when the user sees a new thread he/she tries to help and when he/she finishes and sees the same thread... with the same question and even the same title he/she gets confused and starts thinking that the post didn't go through so he/she starts typing again just to find out that it is a DUPLICATE THREAD!!!.
Also it makes it harder on you because then you have to keep track of two different threads for the answer.
Furthermore Creating Duplicate Threads ****es everyone off... and some of the users that sees your duplicate thread probably are NOT going to help you because we think your being annoying by not understanding forum etiquite.
So be a good user and don't create duplicate threads.
Thanks...
The MP3Car Community
Written by Thanatos
Edited by Antimatter