Hardware Review: Mobile Computing Solutions Mini-ITX case
What it is/does:
Holds the parts needed to make a computer?
Reviewed by:
Dingo
Manufacturer:
Mobile Computing Solutions
Please read Manufacturer comment below
Model:
Black Aluminum Mini ITX Car PC Case
Specs:
Dimensions:
10" x 9.25" x 3.125"/254mm x 235mm x 80mm
Weight:
1 kg/2.2 lbs
Color:
Black with light grey logo
Hard Drive Support:
1 x 2.5 inch
DVD/CD Drive Support:
None
PCI Expansion Slots:
None
Power Supply:
80 watt 12Vdc to dc
Listed as a 80w but mine shipped with a 120w
Case Ventilation:
1 40 x 40 x 10mm fan
Mounting Position:
Universal
Compatible with both the M1/M2-ATX power supplies
Price:
$69.95
Rating:
9/10 See other notes
Manufacturer website:
www.mo-co-so.com
Purchased at:
Ebay.com
Pros:
I think the best thing about this case is the height. It comes in alittle over 3". this gives more room for airflow inside the case and more room for cables. Otherwise it's very close in footprint to the Zoom case. I haven't tried yet but i think you could get a HQCT and a OEM GPS module both inside this case. Of course that would restrict the airflow. Another think i really like is the mounting of the components, they are all mounted a single sheet of aluminum that then slides into the case. And this case allows for that board to be inserted either rightside up or upside down. It ships with three end plates; One sealed end, and 2 open ends. One for either way you want to mount the Board. See pictures at bottom. Comes with a 120w power supply.
Cons:
The size may be an issue for some. The case is not extremely heavy built. but let's face it it's not a stair step, it's a computer case. the power supply i thought was a nice touch, but in the end it's not going to work, main reason? it does not have a Startup/Shutdown controller integrated. Would work great for bench testing though. And possibly as a 5 volt PS for a USB hub?
Other notes:
My main concern initially and the reason for the 9 out of 10 rating, is this unit's lack of cooling fans/options. As you can see in the pics it has one 40mm fan and the exhaust port is directly acrossed the case from the fan inlet. This is at the same end as the I/O connectors. This leaves the processor sitting in what i feel is stagnant air, apparently this works though as they sell complete carputers with this setup. But i wanted more, so....
due to the smooth sealed endplate construction, I think i will be able to mount a couple 60MM (or larger?) fans. This will require you to cut and modify the end plate, but come on, if your putting a computer in a car, what's a few holes. In my application (Offroad vehicle in heavy dust/dirt) i felt that this was the best option, as this way i can install 2 or 3 fans with filters to the otherwise sealed end, thus creating a "possitive pressure" inside the case. This will allow the inlet/exhaust ports to now both be outlets, and the positive pressure should also help to impead the amount of dust coming in around the connections. The fans will have to be mounted externally, but will also aid in cooling the HD. I will post pics of this in my build log, once i do it.
Manufacturer comment:
I have dealt with alot of different companies while i managed a offroad store, over 250 total. and almost everyone of them i had to contact at one point or another regarding a warranty or defective item. So after dealing with all them i thought customer service was a lost art.
I was wrong
Chris at MCS has been in almost constant contact with me since this case arrived. The first power supply was dead. and with being a newbie to the carputer scene, there was a few things that didn't make sense to me. Chris has been able to answer every question i have had, and usually emails back within 12 hours. yes, 12 HOURS, no more waiting for weeks for a response. He has also taken calls from me after hours when he sounds to be at home. And after discussing the dead power supply and my requirements he suggested a M2-ATX and offered me a deal i couldn't refuse.
Final thoughts:
Very good case for the price. Case has lots of potential for modding. Shipped power supply usability questionable. Customer service 12/10 unbelievable!
Pictures: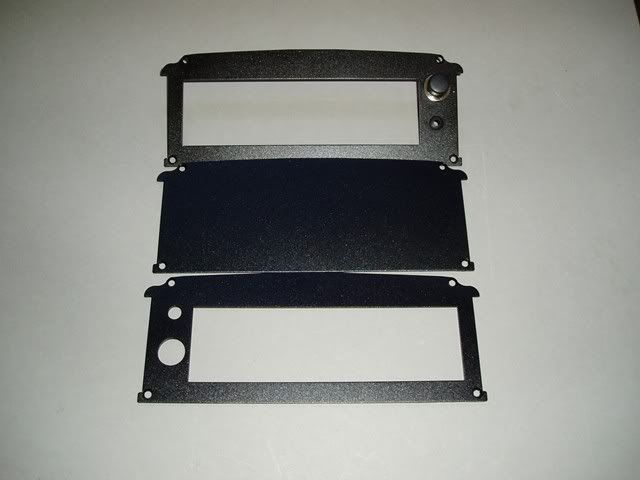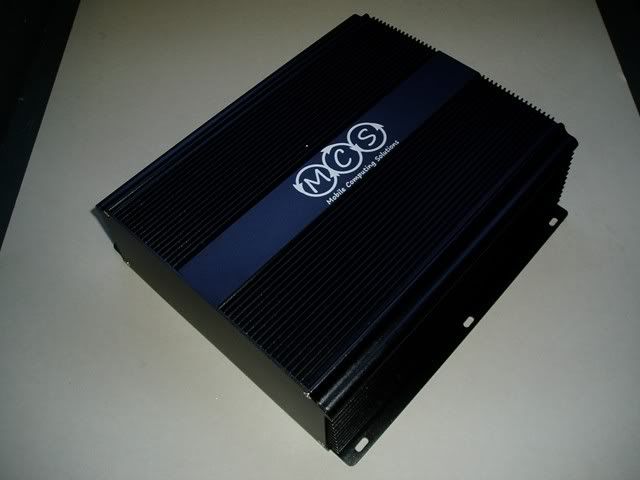 Dingo