Well as all of you probably already know, Windows XP Media Center 2005 has already been released into OEM Version through NewEgg.com. You must purchase something else in order to get it, but I believe its well worth it. Especially if you just purchase the Media Center OEM Remote and then purchase the OS!
Windows XP Media Center 2005 Edition was made specifically for people who are into gamming, MP3ís, watching movies, watching TV, listening to the radioÖand especially the people who want to install a computer onto their TV screen. If you wire up regular Windows XP up to a TV, youíll find it extremely hard to navigate because itís not made for the low resolution of a TV. Media Center is different, the 1st second of operation after installation; youíll notice it is infinitely clearer, and cleaner.
Media Center also runs better in my personal opinion then any other operating system besides the beta version of Windows XP 64, especially for gamers. Instead of having a bunch of programs you never even heard of or have no clue what on earth they are running in the background, only the basics to run the operating system, and any programs or applications you want to run, will be running. This means faster loading of games, programsÖ.and that extra memory or CPU usage. In my opinion, this is exactly what we need for the small MINI ITX computers.
Media Center was also equipped with a program similar to what all of us are designing like MMC or Media Engine, called Media Center. It is a media program which if you desire, you can have load up instantly when you start your computer. It has DVD Playback, MP3 Playback, Video Playback, you can install a TV Tuner card and watch TV, you can install a FM and XM Tuner and listen to radio. If you donít want to use this for the car, this is IDEAL for home use! As the program is setup HDTV Ready. Since all our regular TV lines have HDTV signals going through them, we can now watch HDTV shows with this.
Also before I forget, if you own the remote, they designed this operating system so that when you turn up or down the volume, it displays a green volume display like what you'd see on a TV, with bars and the word VOLUME. That I am unable to take a screen shot of because it doesn't come through the picture.
Media Center Main Menu:
As you might notice if you were to look at the properties of that image, the Pixels are not 800x600, but in fact 720x480. They made this for 16:10 wide screen! I believe all the 7Ē screens we are using is 16:10! Also, if your worried about things being blurry since most of us are running 800x600, donít! This program was made for clarity. You will see the program as itís a fully interactive DVD menu or something similar. Which it pretty much is, its fully interactive.
Video and MP3 playback is wonderful. As long as your MP3 tags are up to date, you will have an album cover for each song you have. Navigation is as simple as an Interactive DVD Menu. ESPECIALY if you have the remote. There are hidden menus you donít see to help you navigate, that appear just by touching any available space on the screen. You might see the hidden menus in one of my screen shots below.
Media Center Videos Menu:
As you listen to music or a video, you can browse through other things. In this screen shot Iím listening to a song and looking for a different one.
Media Center MP3 Playback:
Unfortunately, I do not have a TV Tuner or Radio Tuner, so I canít show you those things. But I assume the video playback and mp3 playback probably looks similar to them.
Video Playback In Full Screen:
Another Image Of Gwen Because Sheís So Hot:
MP3 Playback Menu While Song Is Playing:
Originally posted by The Inquirer
45-key Remote Control for Microsoft Windows XP Media Center -OEM
Model# MEDIA CENTR RMTE
Item # N82E16880100201
Specifications:
Receiver: USB IR Receiver
Range: 10 ft.
Maximum Number of Keys: 45
THIS IS NOT A UNIVERSAL REMOTE CONTROL! THIS REMOTE WILL ONLY WORK WITH MICROSOFT WINDOWS XP MEDIA CENTER OPERATING SYSTEMS!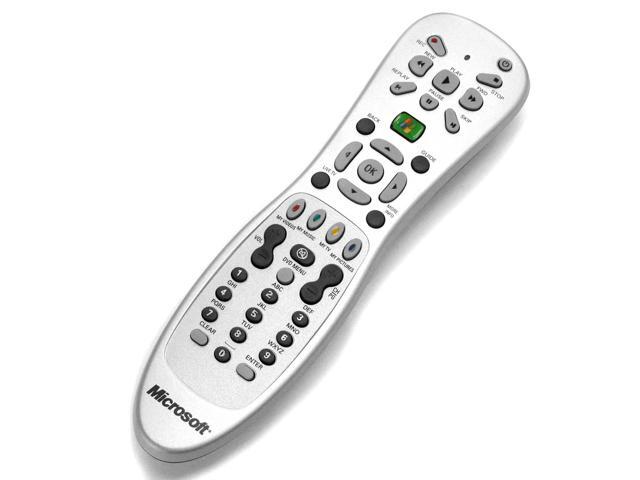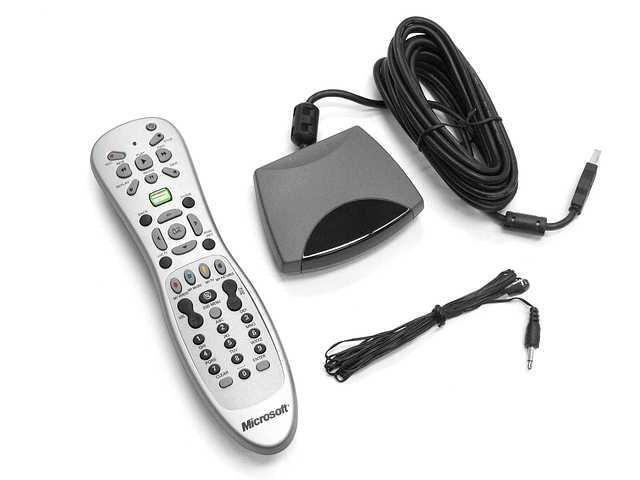 Other remotes will work, but not as well. This remote was made specifically for this operating system and is quite cheap, 33 bucks from new egg.