So I finally fixed the internet prob (kind of) and I was able to upload the PICs and make this review.
Firts the specs of the testing SYS:
Processor:
Pentium 2.4 GHZ/1M/533
Motherboard:
Asrock P4i45GV
Memory:
512 MB DDR 400 PC3200
Hard drive:
Seagate 3.5" 80 GB 7200 RPM
DVD drive:
Sansung 16X (full size)
PCI cards:
3com network card
USB devices:
Linksys WUSB54G wireless usb adapter
PSU to provide 12V to the M2-ATX:
Codegen 400W MAX
Firts I did was to isolate the unit so I won't damage any part of the testing hardware or PSU. I used standoffs and a pice of plexi:
Then I soldered 3 pins of a male molex that I had laying around, so I don't have to cut the cables of a good PSU (just insert them in to the female molex:
Also I have to made my own switch wire cus the factory one is really short: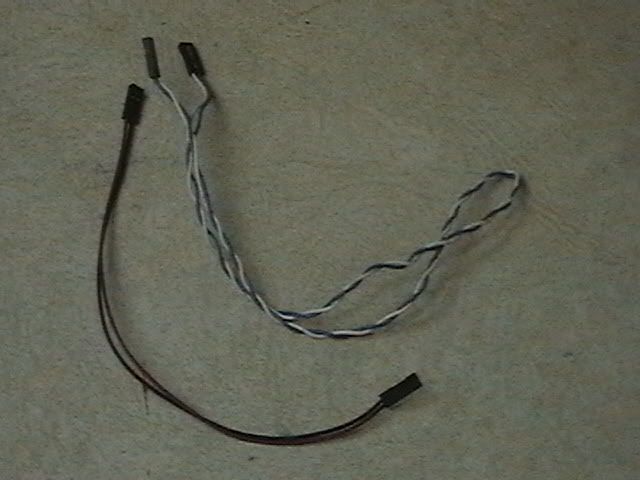 Then I pluged the M2-ATX to the Mobo and start teting the futures of the unit. I also connected the power led and the optinal manual switch, they all work fine.
This is a couple of pics of the unit mounted in to the PC case (I hold it down with a clamp):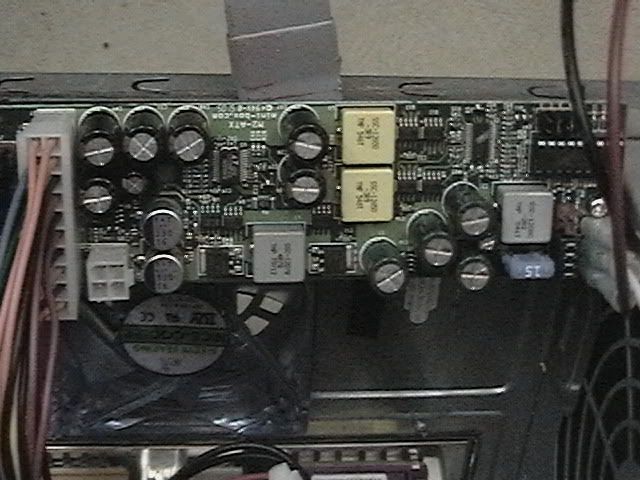 The unit power up the system and it did all the shudown process without any problem. I ran a DVD move and leave the PC running all night playing MP3s and the next morning everything still working.
Now the little problems I encountered (besides the switching cable of course!):
The input cables connectors are too close to each other, making the disconnecting procedure to me super hard:
Also this is no a big deal but when testing the different offdelay I discovered that mode 6 (30 min) is off for about 2 min and 30 secs, and mode 7 (3 hours) is off about 3 min 12 secs (and yes I did test it with a watch in hand
)
So this is it, I had more pics but something weird is happening with photo bucket cus when trying to upload more pics they were only have of it!
I hope this helps andrewB with his product, and many more users that been wodering about the M2-ATX.
Thanatos.