This one's being called AndroidSkin. I was going to make this one for RR but then a few shortcomings in RR and a little help from ws6vert convinced me otherwise...
First a few key features (pending full approval from the OM guys)...
- Changeable backgrounds
- Widget system very similar to actual AndroidOS Phones.
- 7 home screens (hacked Froyo idea)
- click and drag scrolling and switching between home screens.
- Customizable font colors and font types
- Fusion Brain full integration (once a plugin is completed) to control and monitor lots of things in your car.
- Much much more!
The graphics I designed so far were based on limitations of RR....so expect them to get better from here out.
Screens skinned:
- Homescreen(s)
- Date/Time Widget
- Date/Time Widget Settings (OM only)
- Date/Time Widget Color Selector (RR only)
- Media Player Now Playing
- Pandora Radio Loading (addon pack)
- Electronic Boost Controller (addon pack)
- WiFi Watcher (lists wifi networks in range)
- Phone Dialer
- Display Settings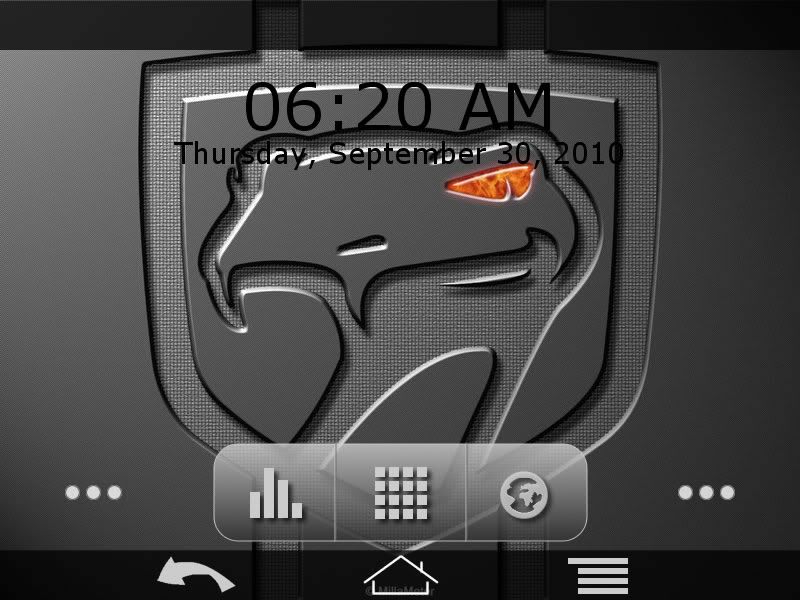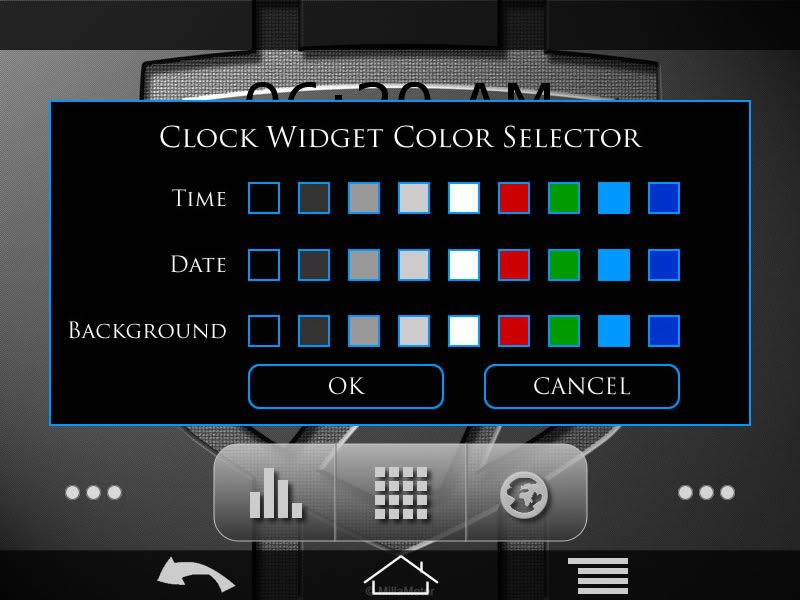 I will post up more shots as I make them.