I started this skin for my own needs because nothing matched my interior colors. I'm not sure if anyone else will like it or not, however, I still think its best to release everything so I intend to finish all the screens. For now, there is a good amount done. Ask for PSDs.
Font
- is a windows font, so no need to worry.
11view
- This is a picture viewer found in the skin folder to install - its skinned in brushed orange, but its complicated to use and will be replaced I beleive in the next vers.
Launch
- I've included a launch folder containing some more JPGs that I used for my launch items. If you like, copy it to your RR dir.
Phoco is only one main screen for now and externalGps and FullscreenGPS are the only GPS done. The biggest thing to note, is that this release is primarily for Touch screen users because most screens do not have _On.JPGs yets. Coming really soon though. Enjoy!!
UPDATED: 12/6/06
Download Skin here
http://www.savefile.com/files/319666
PICS
The Menu
The Audio Player
The Audio Player w/ Vis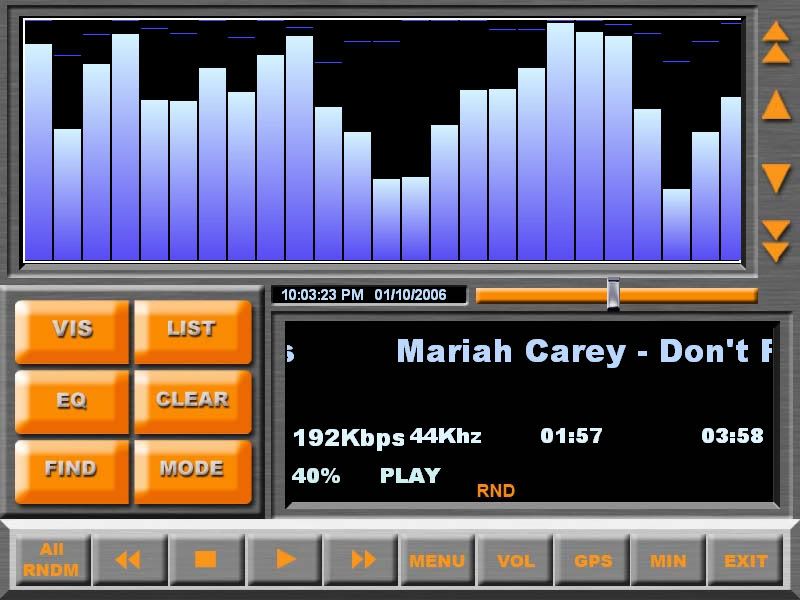 The Audio Browser
The OSK
, also how searchfile is done. Results appear in Audio Browser Search list will be added shortly. Big buttons for safety!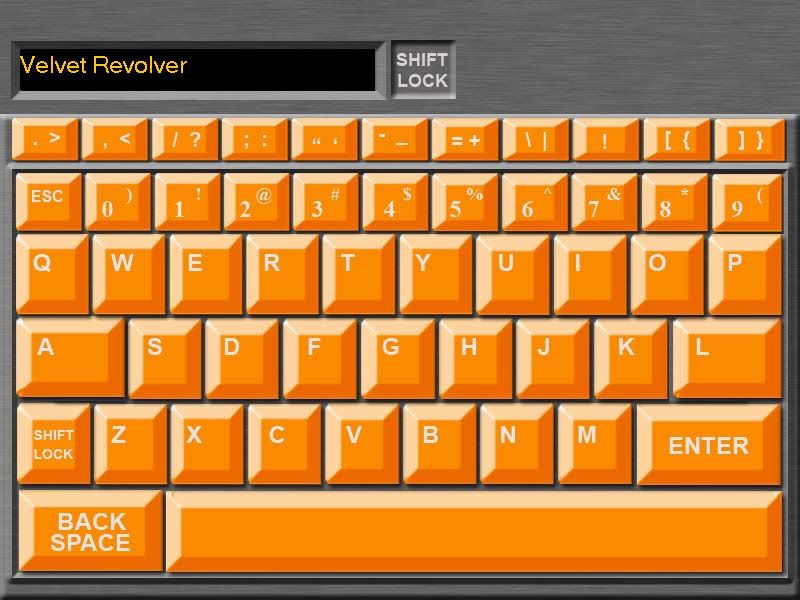 The Mixer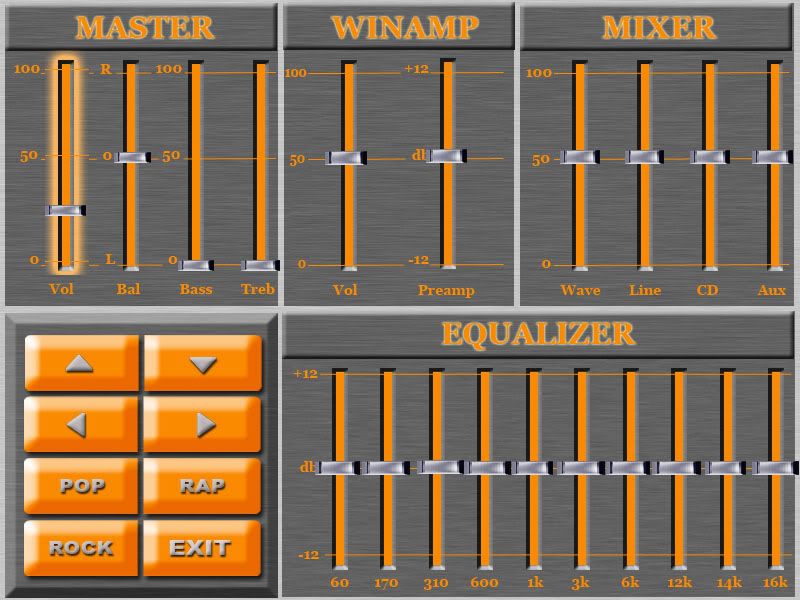 XM Radio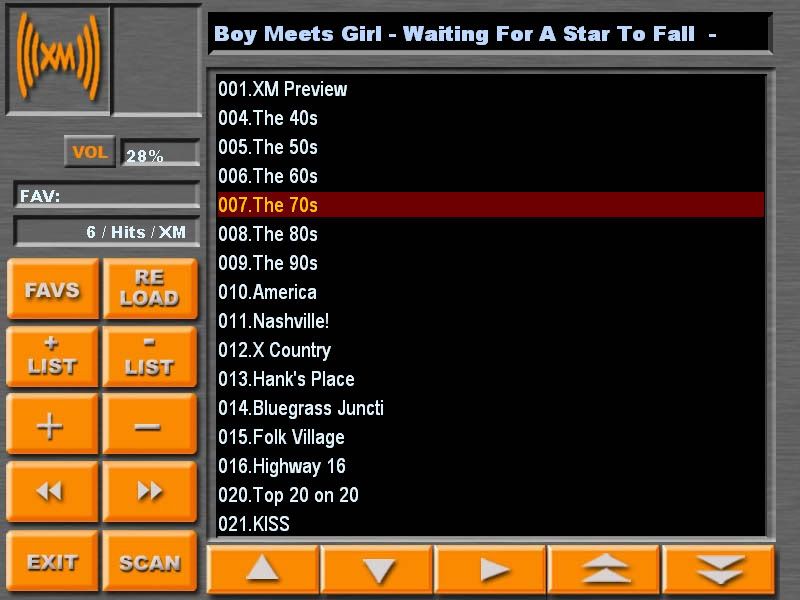 Phoco
CDRIP