I have had FreeDrive running in my car now for ages and also a raster based moving map app (OziExplorer). I have started my First RoadRunner skin and thought it was time to post the progress. I would be interested in your comments. I liked Meelobee's button design but he never got back to me about his PSD's so I started with a clean sheet
My List of requirements in order of importance is:
FreeDrive – for the city and country
OziExplorer – for the bush and desert trips
Record video – from my forward facing web cam, you get some interesting footage of those 4WD moments.
Music – for those long trips
Temperature – I have a fridge in the 4WD, can let the grog get hot
Internet – mainly for fun and the following functions
Traffic Cams – See how Congested the roads are on a long weekend
Weather Info for fun
Integrated Phone
DVD played or TV– TV would be more useful that DVD
I run FSGate to split the GPS signal between FreeDrive, OxiExplorer and Compass.exe
The is the main screen Explorer is my 2nd GPS system not IE these screen shots are from my home PC replaying a NMEA file so the only thing that you don't get is a Sat Count or Altitude.
The slider on the left is just the Number of Sats the one the right is volume, not designed to be used as a slider only an indicator. For volume control I use the bottom row of buttons.
The Black buttons and gray dash match my Discovery
One toggle switch is for Day/Night the other turns off the compass and loads the temperature screen.
I haven't decided whether I will use all the LED's but I want to use the new RR variables to set a Max and Min temperature for the fridge and see if I can light up a LED when the fridge goes above or below Max/min temp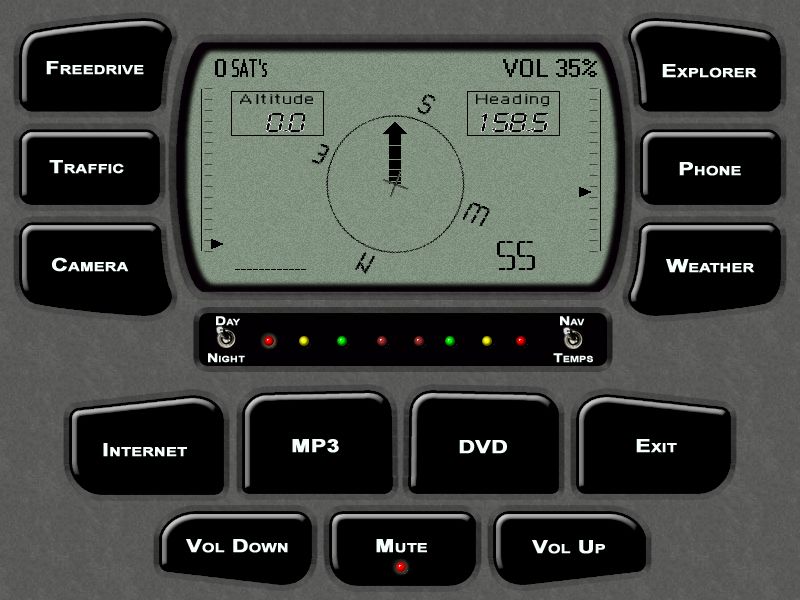 Night time
The Temperature screen, Just Photoshop numbers for now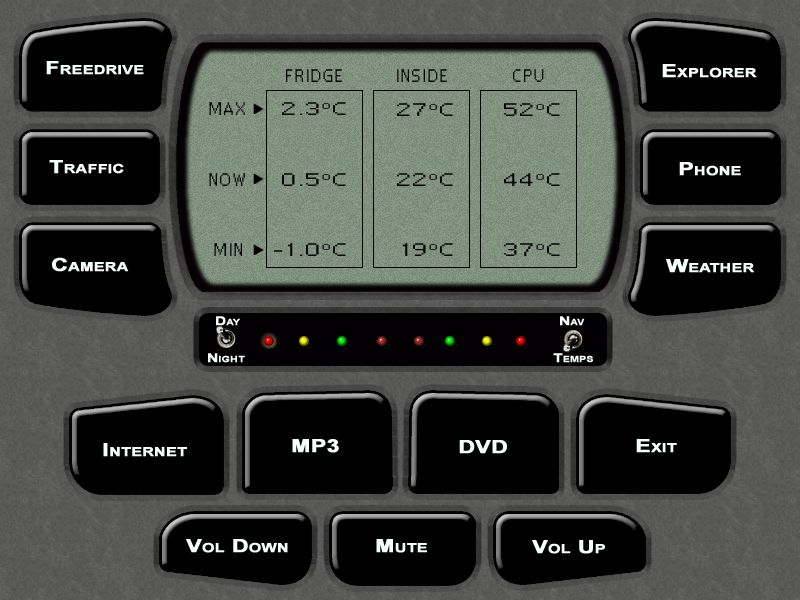 Audio player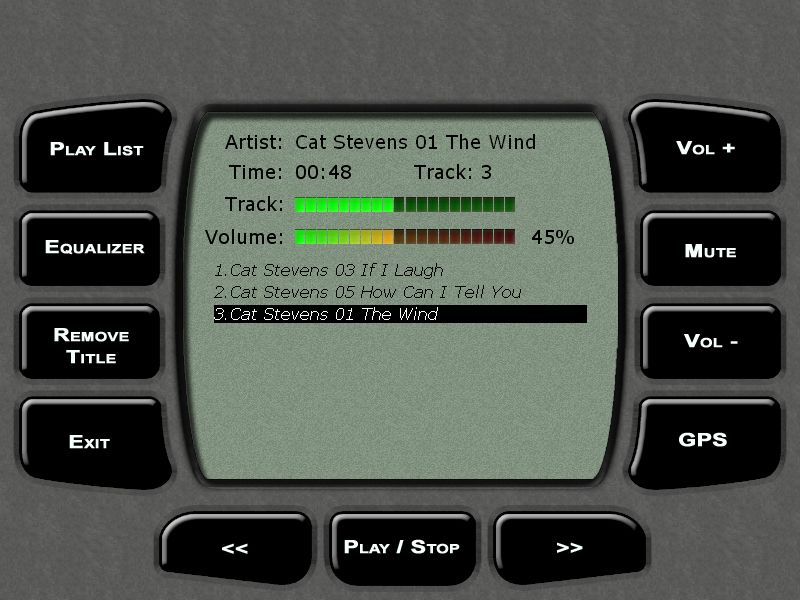 Audio Browser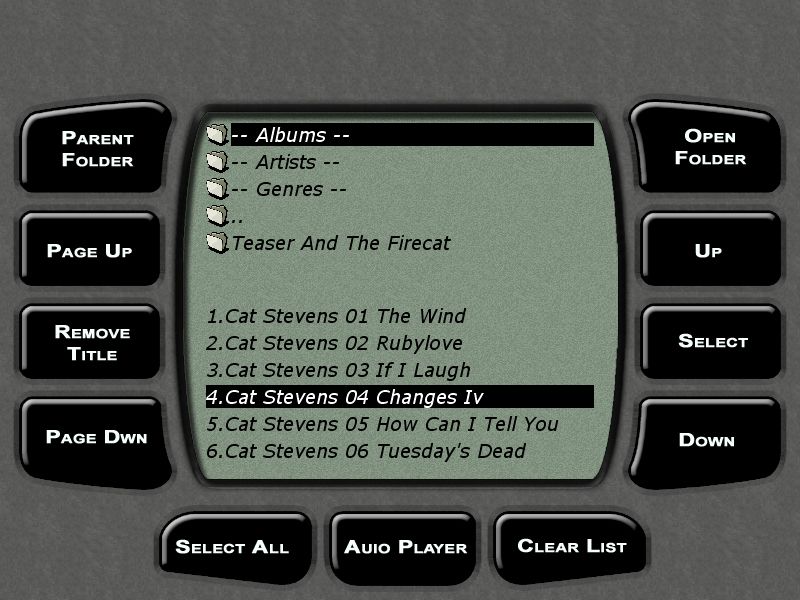 Traffic Information the Auto Refresh runs a script to download the latest image every 2 min. The 6 traffic cams can be individual selected (green LED) and then only the selected ones flip through a slide show. All done with a Traffic.exe that I wrote and using RR custom Indicators. You can do a manual update if required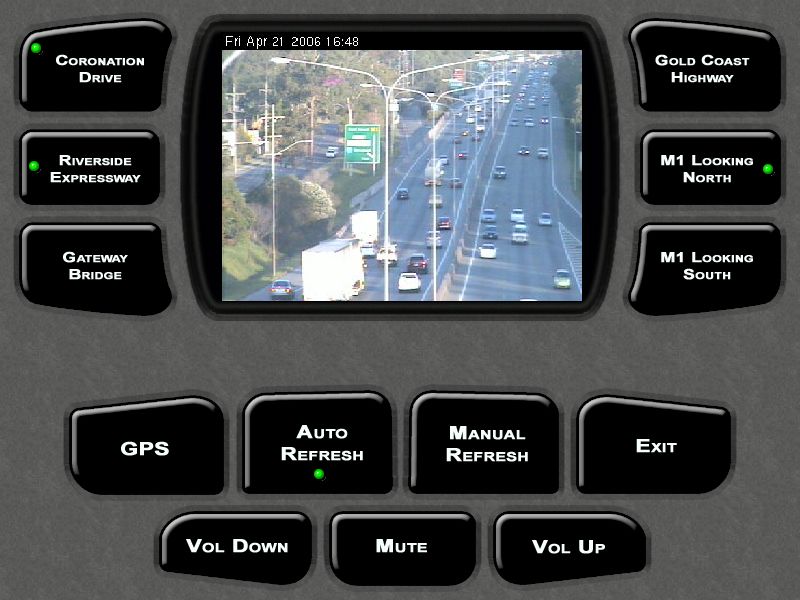 Weather for today
Weather outlook