Named because of the car I'm going to use it in... it really has nothing to do with the car other than that. I'm basing the color scheme loosely on Audi/VW interior lighting, specifically designed with both night and day versions. So far this is just a mock-up.
Also being designed in 640x480 because that's the screen I have. Crappy, I know, but it looks better in my car that way.
Anyway, here is the beginning of it.
Day skin:
Night skin, VW style: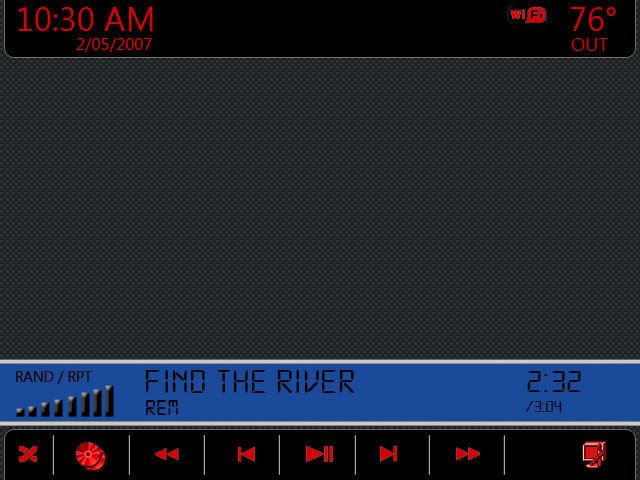 Night skin, Audi style: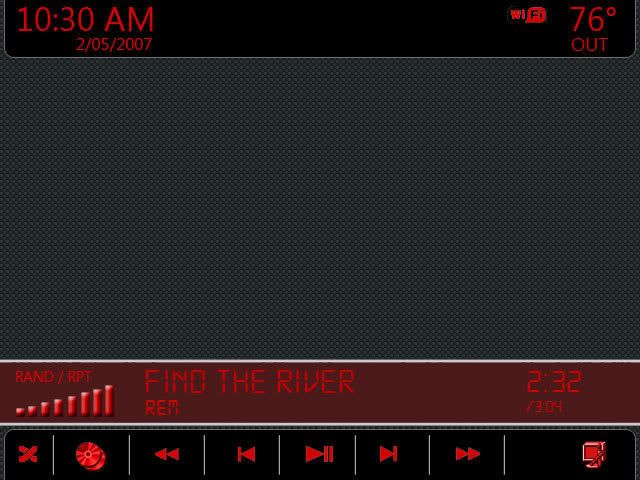 I can't decide which of those two I like better.