I proudly present to the forum, hAv1c+ v3.
Download here:
hAv1c+ v3.02
Also available:
User guide
and
Photoshop PSD's
Youtube Preview:
[media]http://www.youtube.com/watch?v=XvbAb9bnbLA[/media]
Some screen shots:
Main Screen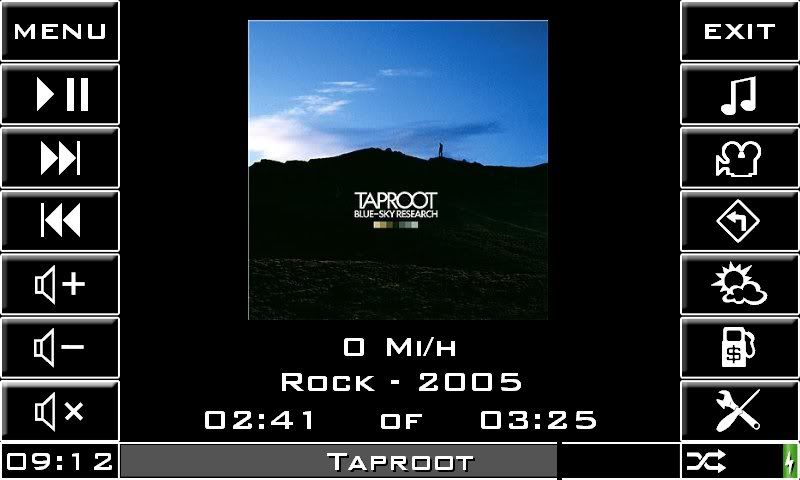 Audio Player: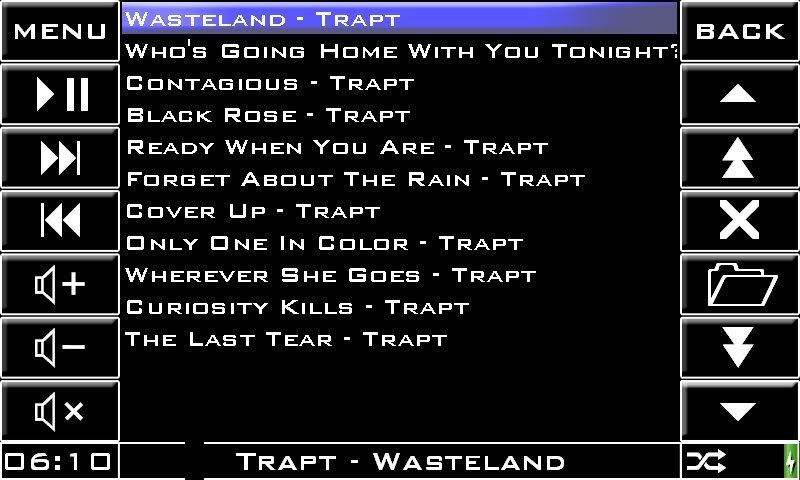 Full screen background previews: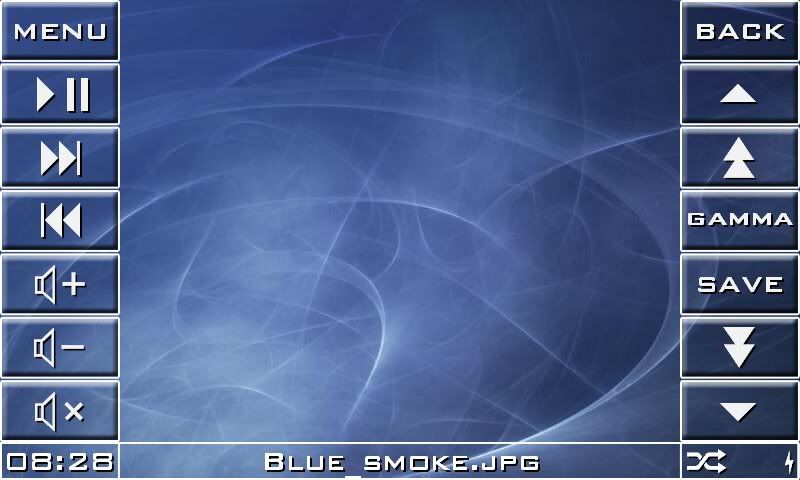 Custom Font Color changer: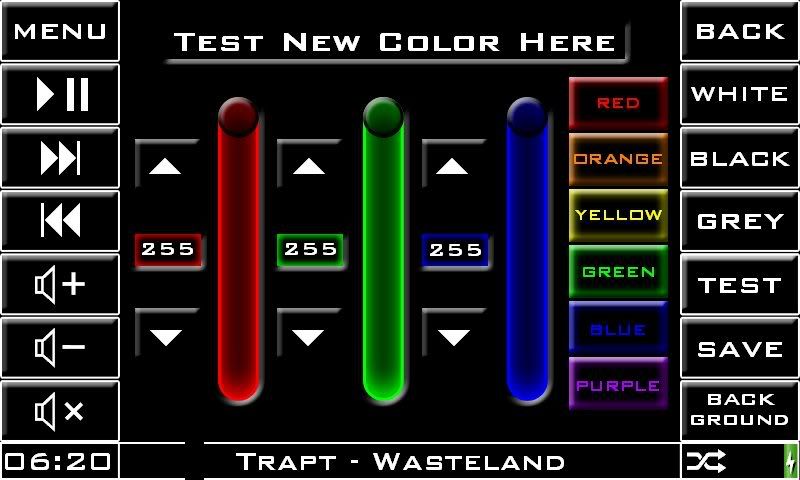 The song position slider is also changed when a preset color is selected.
iGuidance full screen with button overlay: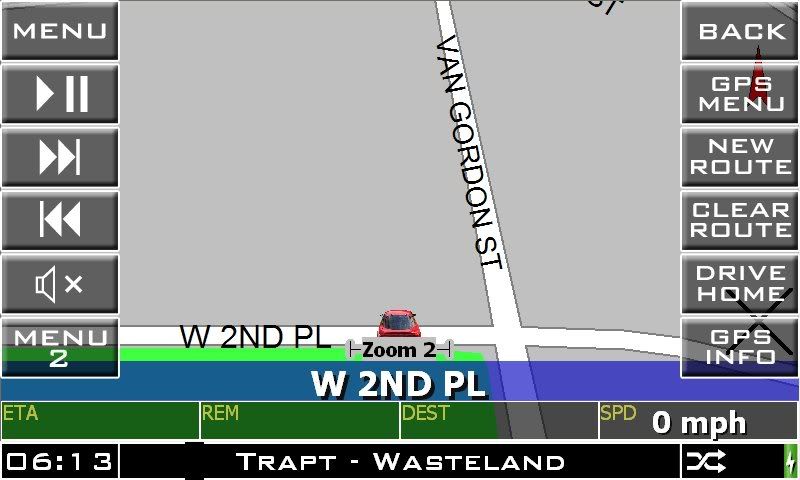 Garmin Mobile PC integration (as spotlighted on the
mp3car.com homepage
)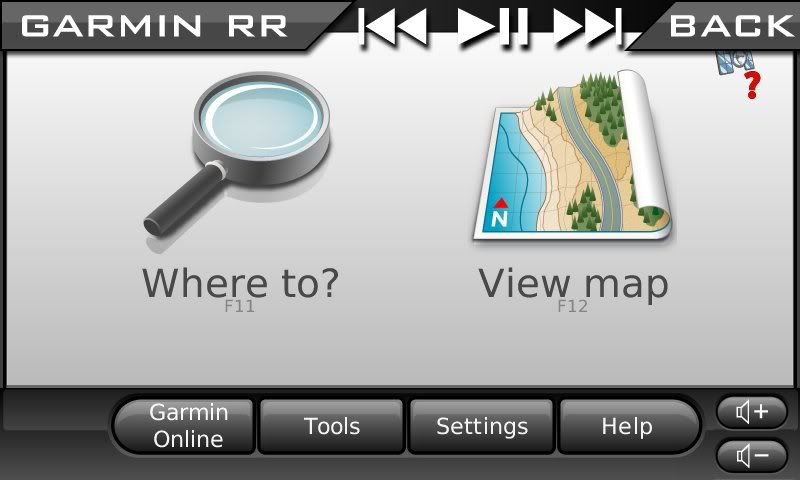 Garmin Mobile OSK: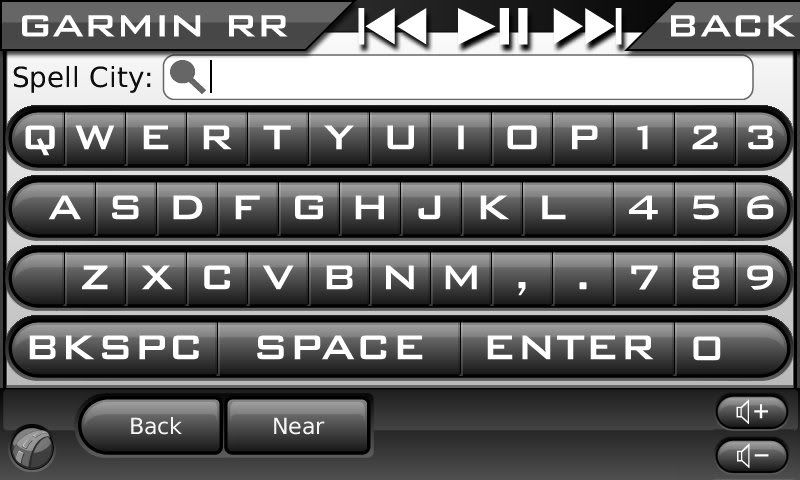 Weather (single day) :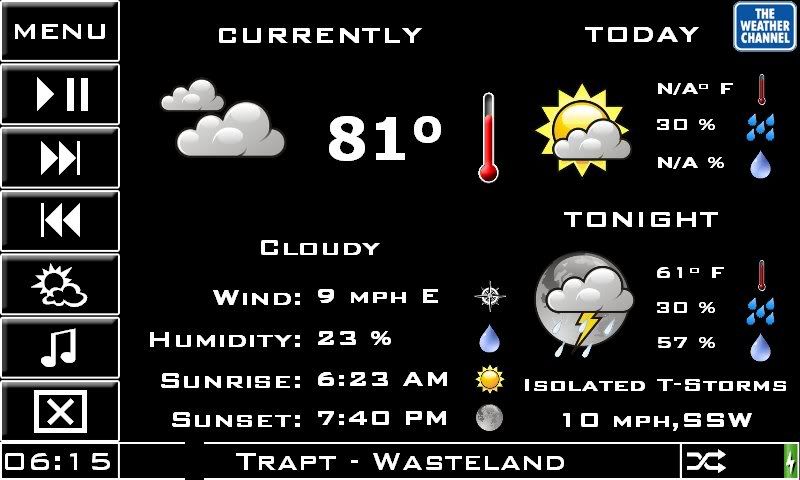 Thermometer next to temperature has a range of 0F to 120F
Weather (4-Day outlook) :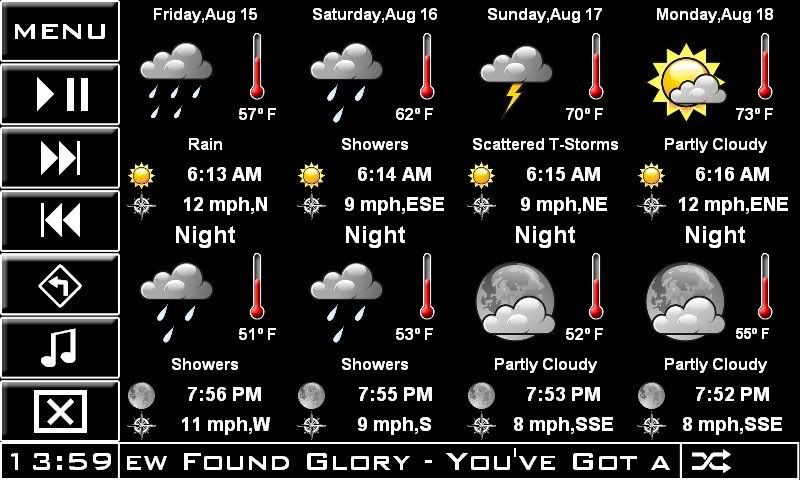 Gas Prices: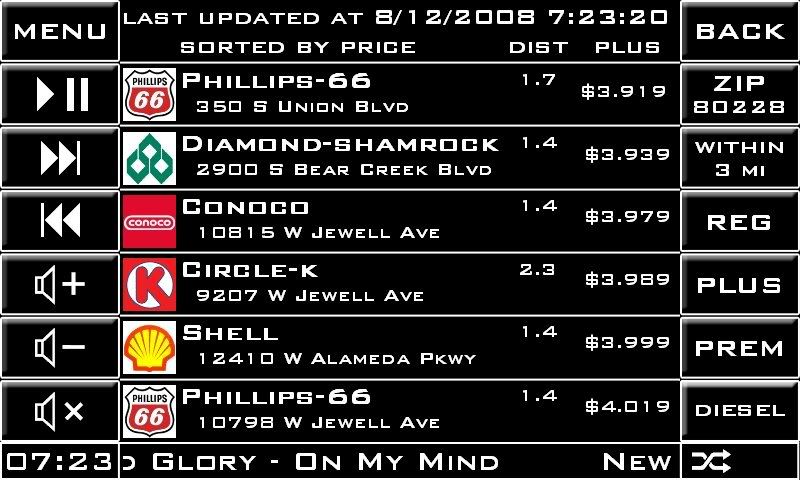 Main Menu: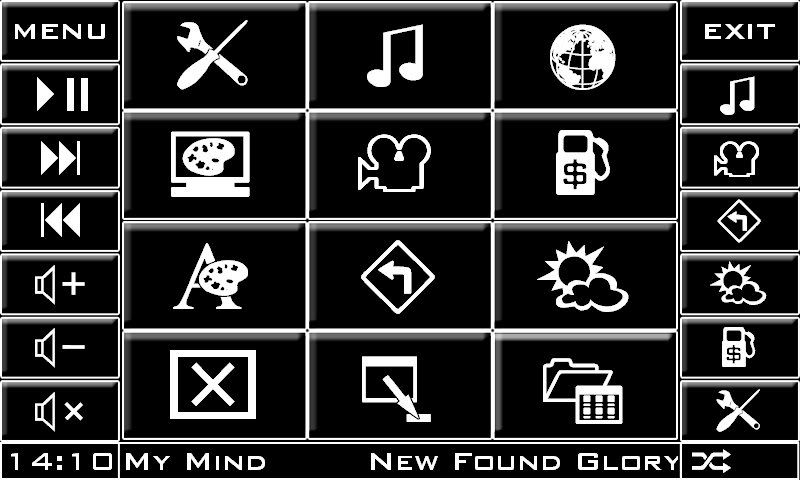 Winamp Equalizer: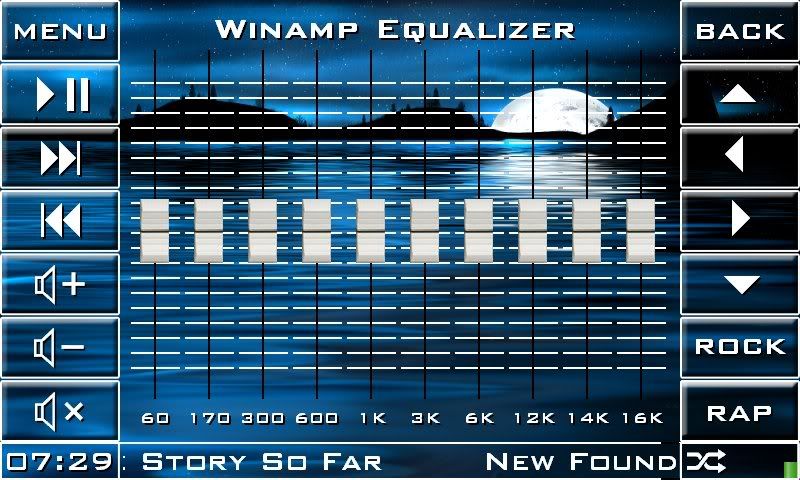 Information:
I started this skin in 08/07 with the
unreleased version 0
Version 0 was a proof of concept; that a fully functional skin can be made that wouldn't kill the CPU to run. I also wanted something that was very visible.
Then I released the official version known as hAv1c. hAv1c evolved into
hAv1cplus
when transparent background capability came out.
hAv1c evolved into
mAv1c
to attempt a better visual appeal. hAv1c was put to the side, and development stalled until recently.
I wanted to resurrect the skin and bring it back to its roots. I wanted to keep it simple and lightweight. I wanted to make it more consistent across the different screens. I wanted it to be easy to use and fully functional.
The audio controls are in the same place on almost every single screen, as well as menu and back. Most skins share the same image, while the rest are slight variations of that same image. The skin first opens with a default black background and white text for the best visibility, but can be changed to any combination possible. GPS is the secondary function, and I wanted to add the GPS speedo from mAv1c and redesign the GPS skin.
I went through almost every single line of code in the skin and tweaked almost everything. Here's what came out:
Download here:
hAv1c+ v3.02
For this skin to work, simply extract the .rar to your skin folder, copy the font files, and enjoy. Please note that the CarPC font has been updated, and requires you to delete the old version from the font folder and install the included font.
This skin utilizes a few plugins, for these features to work, make sure you've registered the .dll's correctly.
Report any bugs on this thread, as well as any suggestions.
Release history:
3.02 - 09/13/08
- Simple update, overlays had incorrect empty images, now fixed.
3.01 - 09/12/08
- Added "empty" images to support "down" image, other minor fixes.
3.0 - 09/08/08
- Redesigned images again, there is now no border (wasted pixels) and the buttons are larger, with larger font size. Redesigned sliders. Songposition slider will change when you select the 7 text color presets, and back to the default with a custom color or when white/gray/black text is selected. In RRGas, your last search preference will be saved, and if you use iGuidance or FreeDrive, you can press in the area for each station to navigate to it. Added GMPC support, and other overall unification and code clean-up.
2.1 - 08/06/08
- Added rrgas plugin support, redesigned sliders, left slider represents volume level, bottom slider represents song (and video) position, and if enabled the right slider represents the laptop battery level, changed mainmenu.skin and menu.skin to include button for rrgas, to access the visu from the menu.skin, press and hold the music button, to access the mixer from the mainmenu.skin, press and hold the apps button, other minor changes.
2.03 - 07/27/08
- Code clean-up, some labels wrong/misplaced, added volume and song position slider. Also, for those using the powermon plugin, added a battery level slider.
2.02 - 07/24/08
- Fixed GPS menu 2 Zoom buttons, added "Drive Home" Function to GPS menu 1.
2.01 - 07/24/08
- Added symbols to menu.skin and mainmenu.skin, to toggle between text and symbols, press and hold the "SETUP" button on the menu.skin. Added a second GPS overlay menu. When you hide and reveal the overlay, the default menu will show. Currently the "DRIVE HOME" command is inactive, pressing this button does nothing.
2.0 - 7/23/08
- hAv1c+ initial release, numerous updates.
1.03 - 11/17/07
- Added iList support
1.02 - 11/10/07
- Added transparent OSK, redesigned text color chooser, reorganized menu from main.skin (all other screens have old menu)
1.01 - 10/29/07
- Added ExecTBL.ini and included No Gestures Area in TextColor.skin
1.0 - 10/29/07
- hAv1cPlus initial release
1.0 - 10/22/07
- hAv1c initial release
0.0 - 08/16/07
- hAv!c concept (unreleased) screenshot posted.