So i decided to make a new skin.........
Here's a quick screenshot of the main screen.....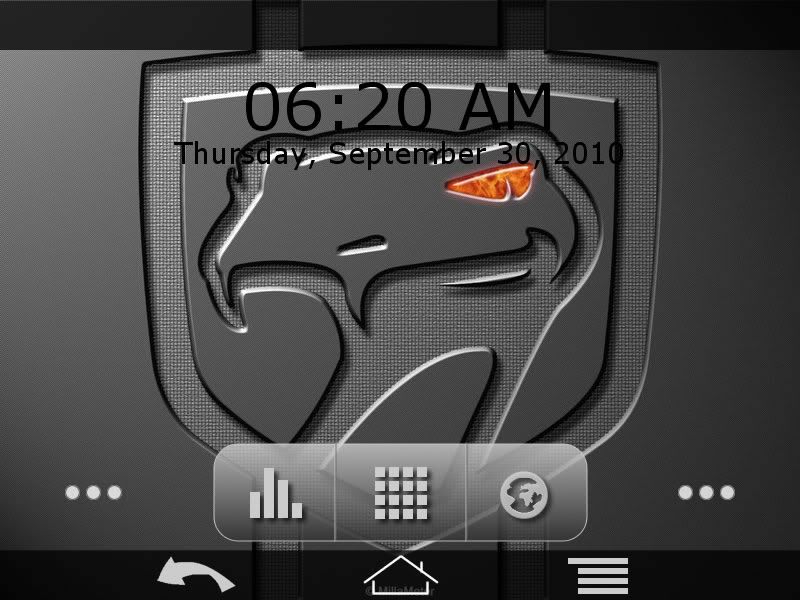 Here's the plans for it:
- Movable home screen objects (not click and drag unfortunately)
- Clock widget w/ customizable font colors and background color (as pictured above)
- App Drawer will contain links to all of the screens in the skin (except for menus)
- RRFusion integration with lots of features
- more...
If the RR skinning engine gets updated, there's other things I will add to the skin as well, but for right now it's somewhat limited as far as transitions go and how screens load up...
This will take me some time to do since I work 60ish hours a week with an hour drive to and from work...lol
Like the phones, the skin support moving between home screens by swiping to the left or right. Moving an object on the homescreen will be similar to how Android does it as well, but instead of click and drag, a screen will pop up with available locations the object can be set in.