In my search for solutions to replace my car PC with my iPhone, I'm in need of some Linux assistance.
One of the issues with the iPhone is that you can't easily interact with external devices -particularly USB devices such as Fusion Brain, OBDII, XM Direct.
However, the iPhone can easily connect to a WiFi router and theoretically, if you have some type of device (usually a full blown computer), you can control these devices via a javascript web page if a server is running on the computer.
I didn't want to use a full computer but I do have to 'cheat' a little, so I decided to use a Sheeva plug - an embedded Linux system that has a USB port, an ethernet port and an SDIO port.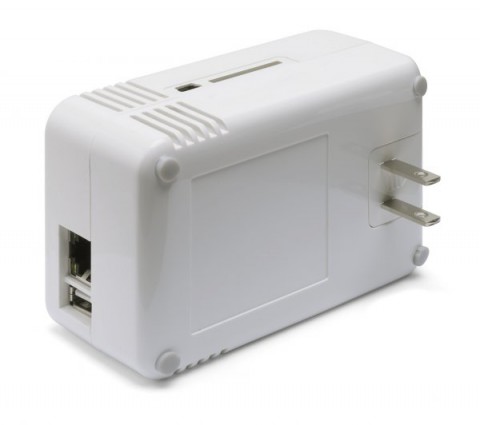 It arrived yesterday along with lots of really cryptic information about how to make it boot and stuff. I wondered, however, whether it might not already have the basic Debian Linux burned in the flash memory (512mb) already, so I don't have to load it up.
I tried pinging it and it responded.
Then I tried to telnet into it but the connection was refused.
What is the best way to 'see' inside this system? It is entirely possible that I have to build and load a distro for it -which I can painfully figure out. I just want to make sure one isn't already on there.
I'm just a little lost here and need some guidance forward. Once I get it running Linux (maybe Linux ICE?), I'll need advice on what I need to do to get a web server up and running (Apache? Is there one already built into Linux? Feel free to taunt me). After that, I'll look at communicating with some USB devices like the Fusion Brain or the OBDII ELM cables.
P.S. - While I'm using a Mac, I do have VM Ware so I can set up a Linux virtual machine to talk to the plug. It also comes with a Windows Host package that lets you connect to the JTAG port and diagnose the computer.