The goal of my project is to have my iPad installed in my dash to appear as it came from the factory with it.
I decided to leave my radio in to preserve my bluetooth and reverse cam capabilities and to prevent me from having to buy another amp and crossover unit. Instead of mounting the iPad above it I decided to mount it in front of it. I had to move the wiring harness down and out of the way to tuck the radio further into the dash.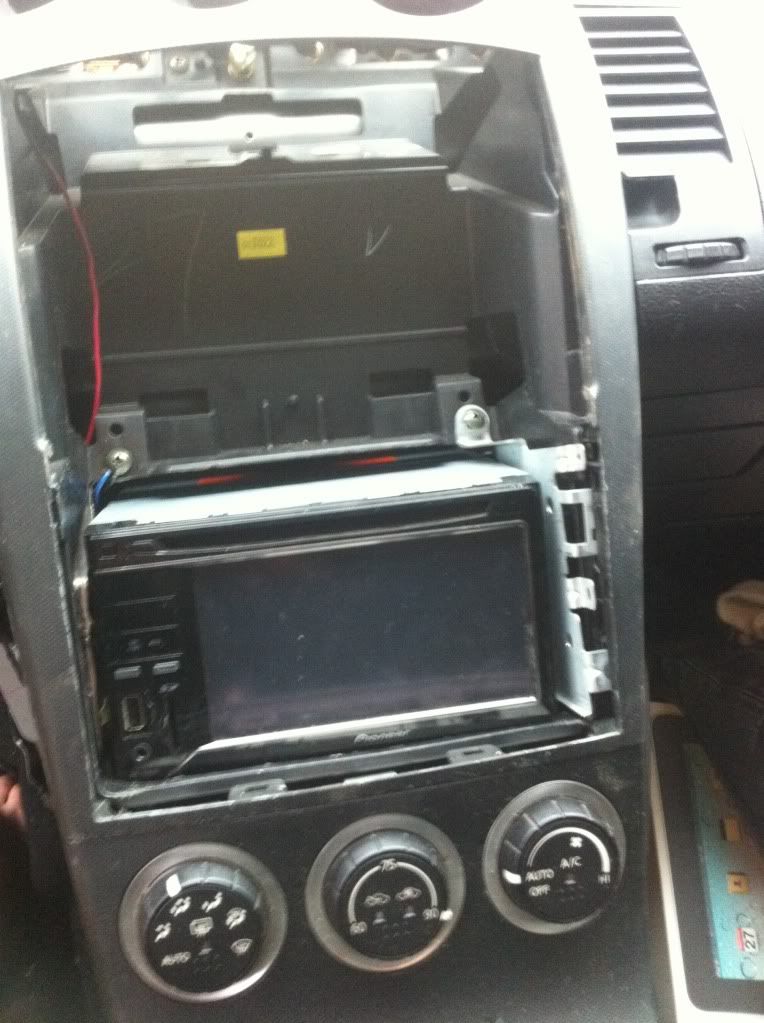 After that I cut out the bar that separates the radio hole from the upper pocket hole to make room for the iPad and set it in for a test fit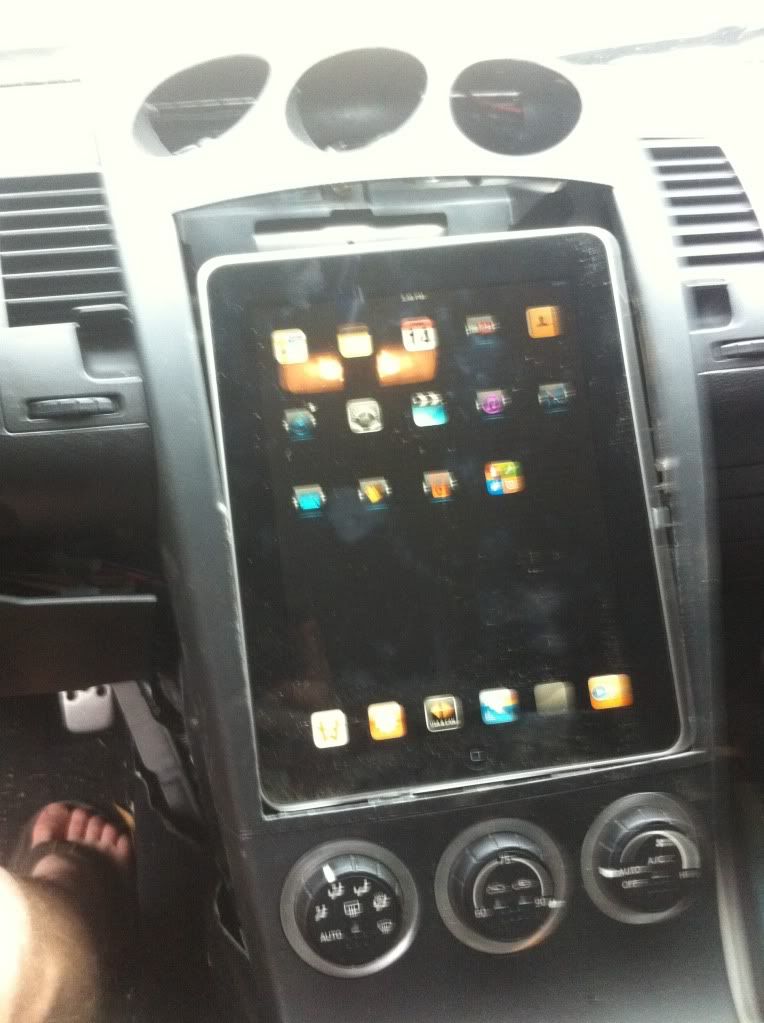 I saw that the charging port is going to require me to raise it up about an inch from where it sits in the pic.
Next I had to decide on how to mount it. Having done fiberglass work in the past I wrapped some fleece around the dash piece and set the iPad in it.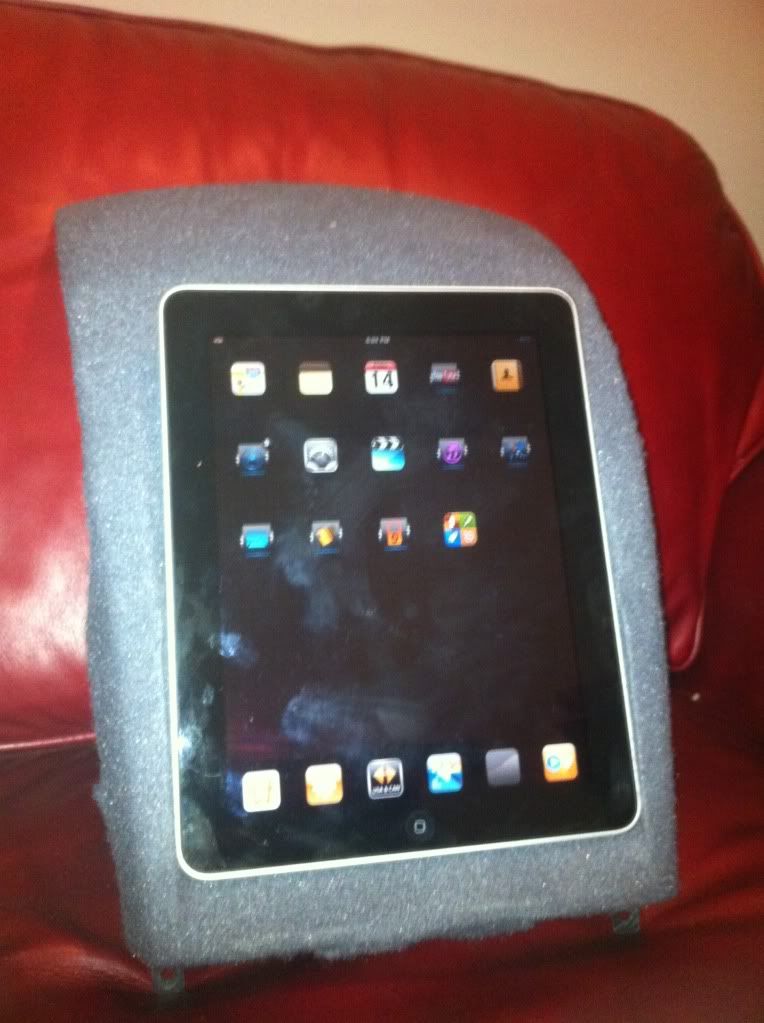 The top of the iPad sits level with the top of the pocket hole.
Now i have to wait for a little bit warmer weather to fiberglass the back mount. Once that is finished I will fiberglass a front panel to go over the front of the iPad to clean up the look. Waiting for my A/V cable and bluetooth gps unit to come in. Should be here by the end of next week and hopefully I will be done with all the fabrication when it gets here