Here you go guys, finally got everything figured out.
DOWNLOAD:
www.arbybean.com/skin/ArbyFullscreenWA5.wal
Drop the file into your winamp\skins directory.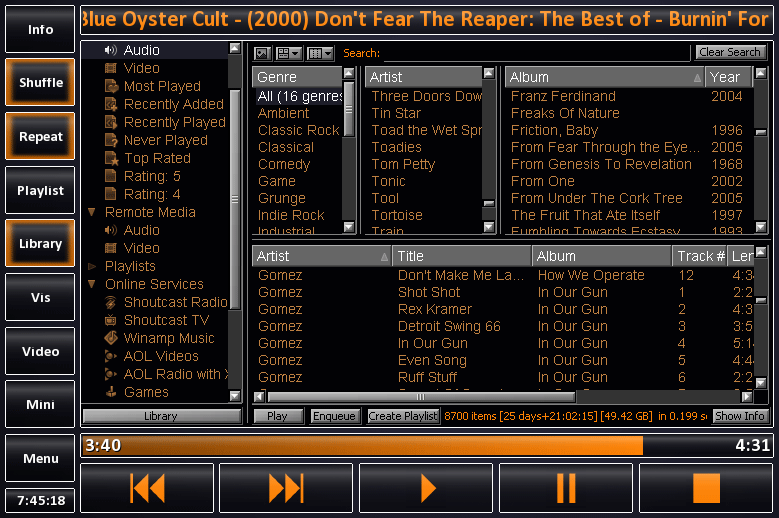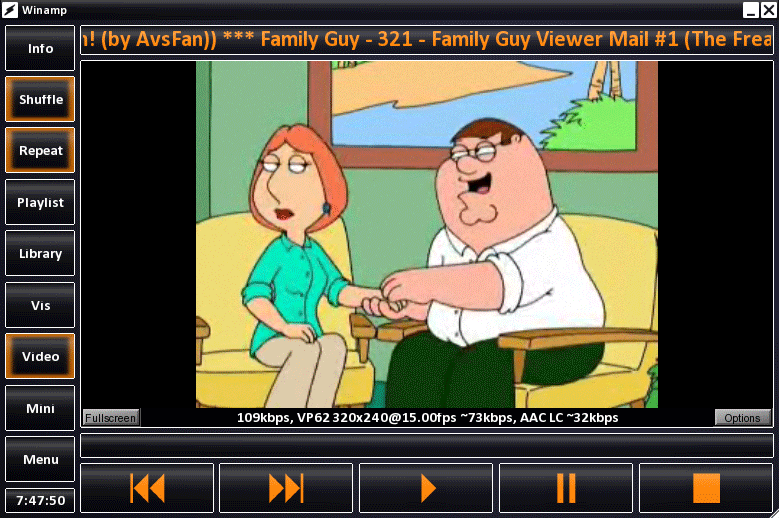 Still to do:
- Add equalizer
- Add minimized mode
- Add more color themes
- Add day/night color theme switcher
Things you should know:
- There are some custom options under the options menu. These enable and disable different parts of the skin.
- If you have multiple windows open when you first load the skin, it will act wonky. Switch through each of the layouts and it should be back to normal.
- When the titlebar is visible, the skin can be moved around and resized. When the titlebar is hidden, the skin is locked in place.
- I developed this with winamp 5.52. If that's not what you're using, it might break.
Let me know what you like and what you don't. If you make any cool custom color themes, post them and I can add them in.
Enjoy!