So, here is the GIU for it so far.
It will show the Frequency via numbers in the top box, and I hope to be able to pull off a
very
basic graphic of an oscilloscope in the bottom.
I just wanted a cool way to play test tones, and have seen people use actual function generators to do so.
I figured..hey..why not make a software version?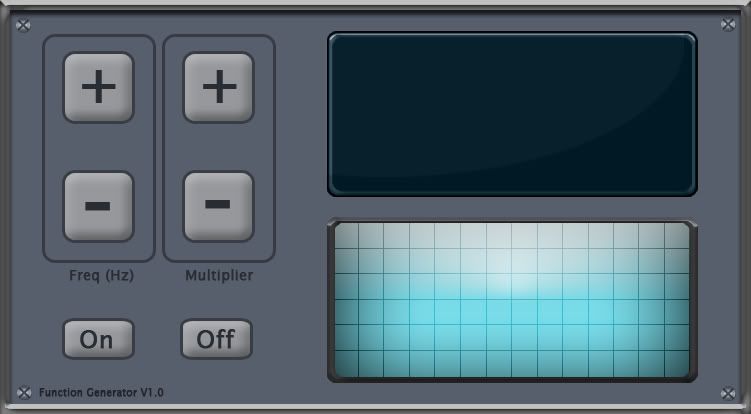 Now I have to figure out how to get Visual basic to output a test tone.
The quick and dirty way would be to simply have a sound file for each freq, but I am hoping to be able to produce the sound on the fly.