Here is my latest 'scheme'...
I have a Phidgets USB controler, and my trusty Uniden 'President' fuzz-buster...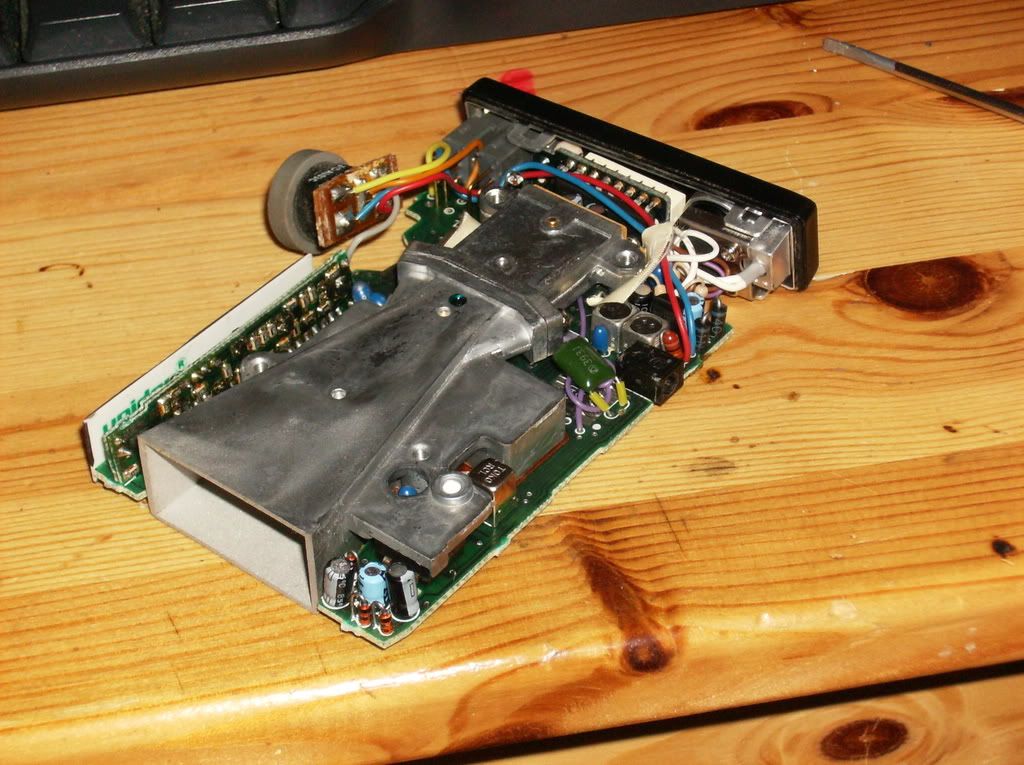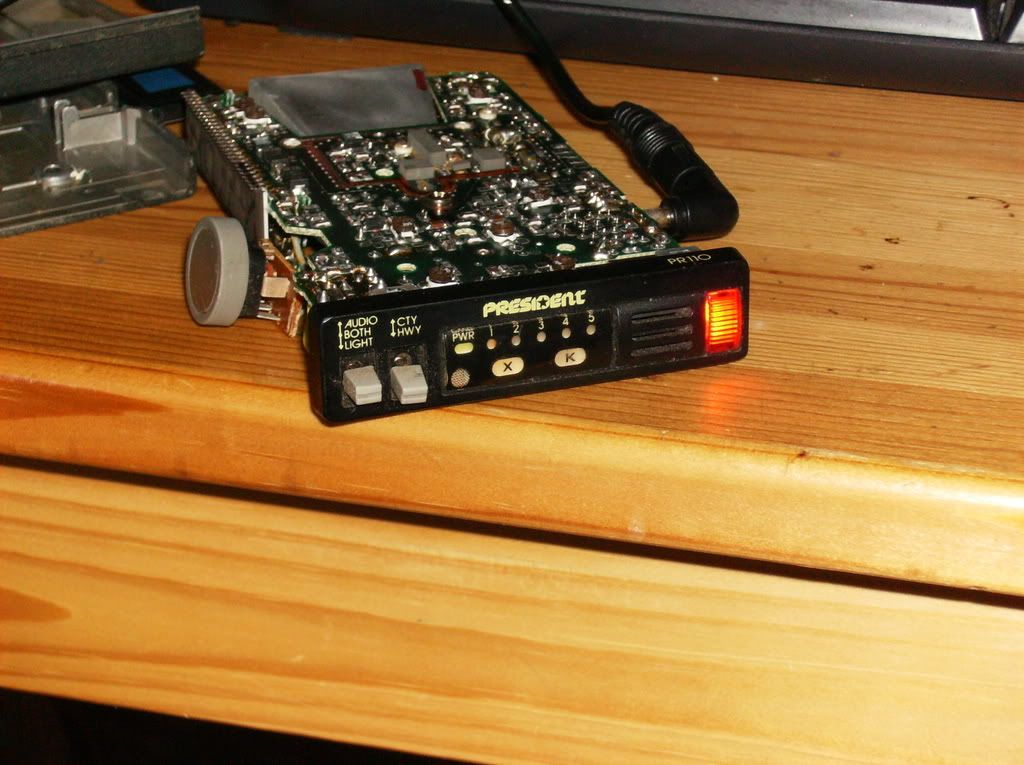 Adding power is as easy as soldering a + and - from a relay and possibly, a 7812 V regulator...
How this model works, is there is the main red LED for radar warning AND a speaker output. The speakers is always one tone...a 'beep'. It never changes sound frequency, but rather just 'speeds up' when a stronger radar signal is detected...the LED switches ON when a signal is detected, and briefly goes off when the 'beep' is sounded...
Perfect for a couple of digital input on the Phidget (or Fusionbrain)...
My ideas are...
Have a digital output to a relay to switch the detector on/off...(mounted remotely behind the grill)
An input for the LED, to show (inject) a 'Radar warning' into the front-end when a signal is first detected...
Another input connected to the speaker to sound the 'proximity' of the radar...the stronger the signal, the more frequent the beeps. Perhaps have this trigger a sound file in the front end?
Maybe even a 'power-on' LED in the front end to show the power status...
Possibly even a 'X band' or 'K band' radar display in the front end...
Of course a 'mute sound' fuction would be useful...
As would a TTS alert when a radar signal is first detected...maybe have it 'say' the warning when the signal is first detected...but keep silent for 3 or 4 minutes after the first detection (don't want to spoil the music enjoyment!)
Overall, probably 3 or 4 digital inputs would cover everything, along with a digital out...
Now, who wants to write this for Centrafuse!? lol