I started
this
project to match the line in control to my master volume, but as boredom at work kicked in, I've made this program into much more!
Let me explain a little bit how to work this program.
This is the Editor.exe program: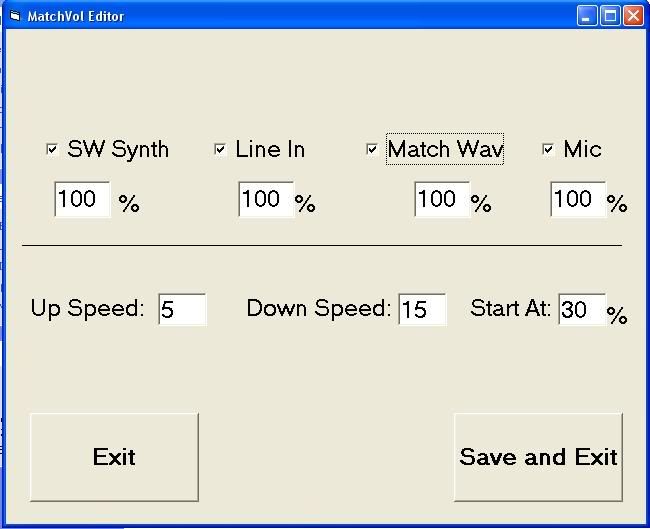 This is where you check what control you want to match to the master volume. Matching these controls to the master volume enables your volume to get extremely low, but also get the loudest your sound card will allow: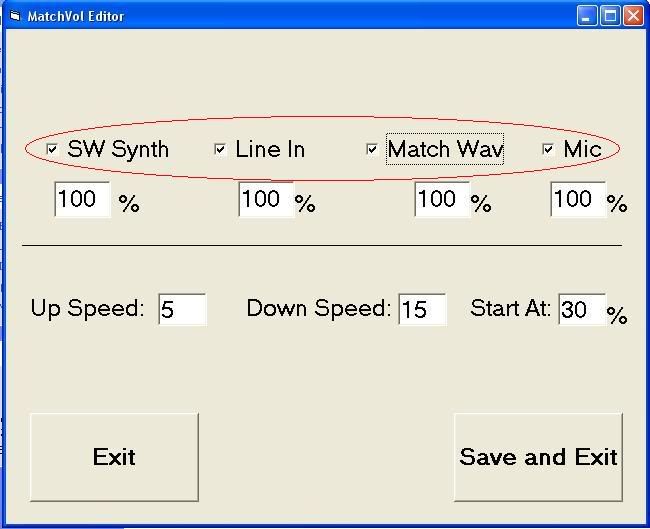 This is one of the best features of the program. It matches a percentage of the control checked to the master volume. When I use my XMPCR in the line in, it is significantly louder than when I play my regular music (which uses the wav control). So I set Line In to 75 and then it plays at 75 percent of regular volume, making the transition from MP3's to XM radio smooth!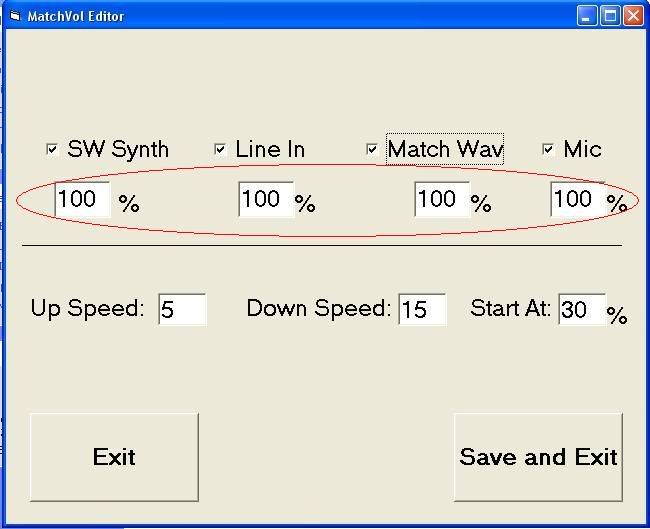 One thing that I didn't like about my touch screen is how long it takes to turn up and down the volume. If you think about it, the difference when your volume goes from 2% - 4% is a lot more noticiable than when it goes from 90% - 92% (especially on high output systems). This part will increase and decrease the volume at an exponential rate.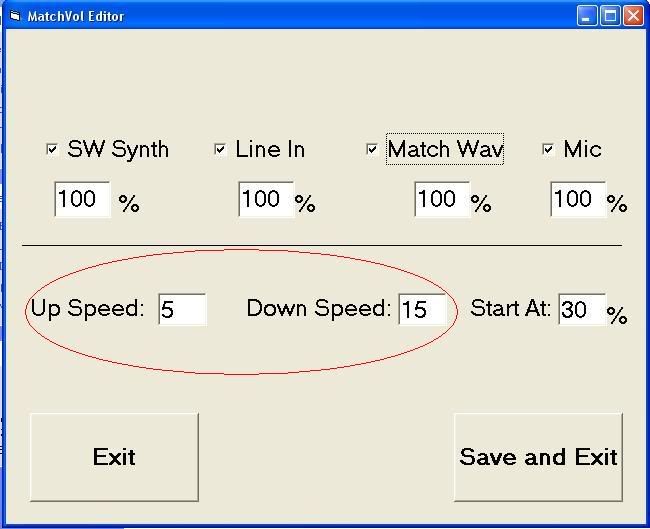 This part of the program sets the volume percentage you want the exponential increasing and decreasing to start and stop at. Set it to 0 if you want it to do it from 0 to 100 percent. Set this to 100 if you do not want to utilize the exponential increase and decrease at all.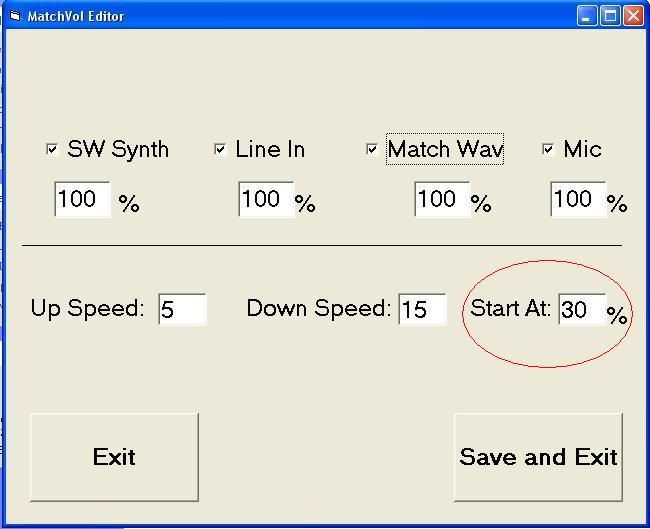 And finally, the program:
Place a shortcut of MatchVol.exe into your startup folder, if you make changes with the Editor.exe you must restart your computer or end the current MatchVol.exe process using ctrl+alt+del and then restart the program.
Enjoy
!